The Endless Wyrd – Deck-building dice game as an alpha demo on Steam for free download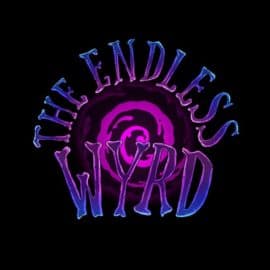 Hi there, The Endless Wyrd is a nifty indie game coming our way that is being developed by South African indie dev Design Imps and is expected to be released in Early Access in Q3 2021. In this dice-based deck-building roguelite adventure, you'll have to loot the Wyrd, that is, a crazy maze, and escape the approaching things from the darkness. Load up your dice with powerful expansions to create your own synergies and combinations to tip the odds in your favor. In the rabbit hole of Wyrd, the only way back up is down.
---
German Version:
The Endless Wyrd Trailer Video
The Endless Wyrd – Background
The developers have made the following statement about the basic idea of their game:
What would happen if you combine a bunch of abilities in a specific way, how stupidly overpowered can you make those synergies? That's how The Endless Wyrd came to be … a quest to make abilities so ridiculous that you can break the game.
The Endless Wyrd – Feature List
Game Features:
The quest for that stupidly overpowered combo
Unit synergies: Units gain new abilities and interactions when certain types of units are present.
Player-Unit synergies: The player can interact with certain units to get beneficial effects that affect combat, e.g. killing a specific unit causes damage to those around it.
Item synergies: Build up your deck with powerful items, that synergize well together.
Elemental synergies: Elemental effects can synergize e.g. Bleed damage is reduced by Cold and Disease can spread to Cold or Bleeding units.
Interactives: Interact with the environment for new gameplay.
Complex boss mechanics: It's like meeting a mini-raid boss, all bosses have their own behaviors.
Movement mechanics: Your character isn't stuck in one place, which enables you to dodge certain attacks and most items have positional requirements.
Dice and dice loading: With powerful augments, you can stack the odds in your favor and minimize the RNG.
Upgrade items your way: Upgrade your items in any way that suits your style and deck.
Manage your Scent: Strategically progress through the map, Darkness is right behind you.
Enemies scale as you progress: Enemies gain new abilities and become stronger depending on what level you encounter them.
Use Sanity: Madness is a double edged sword.
Multiple abilities on single die.
Download The Endless Wyrd Alpha Demo on Steam for free
At the following link you can download a free alpha demo version on Steam to have a first look into the game yourself and if you like it, maybe you can add it to your wishlist.
The Endless Wyrd by Steam watch, download demo for free or add to wishlist
The Endless Wyrd Gameplay Screenshots
The Endless Wyrd – latest press release:
(Quote from the original press release for The Endless Wyrd by Design Imps and Nordic PR)
In this dice-based, deck-building, roguelike adventure, scavenge the Wyrd and escape the approaching Thing of the Dark. Load your dice with powerful augments to create your own synergies and combos and stack the odds in your favor. In the rabbit hole of the Wyrd, the only way back up is down.
Produced in South Africa, "The Endless Wyrd" recently won the first qualification round of the NGDC Season V, which took place during Africa Games Week in Cape Town in early December and have therefore qualified for the big Nordic Game Discovery Contest this coming summer in Sweden!
"To us, The Endless Wyrd is the quest for the stupidly overpowered and we can't wait for players to uncover the ridiculously overpowered synergies and combinations that we have in store", says Janke van Jaarsveld, CEO of Design Imps, "We are also very proud of the game's South African roots, boasting the unique comic art style of Willem Samuel, who's band, SkreeAlleen, incidentally also lent their talents to the soundtrack."
"The Endless Wyrd" is scheduled for Early Access release in Q3 of 2021 and an early Alpha demo is currently available on Steam. "At Design Imps, we are committed to the concept of "Together we can make it better". It was the reason we implemented an easy to use a modding system for Fhtagn! – Tales of the Creeping Madness and the reason we want to have Early Access. We believe that with the input of players we can make this game amazing!", says Janke.
More Infos on free game downloads on steam
The Endless Wyrd Gameplay Trailer:
Links and Sources:
---
Reading – recommendations:
A lot of detailed game news and information about games and gaming can always be found here at ZapZockt.de – As a Steam user, you can also follow the ZapZockt Steam curator to always be informed about my reviews directly on the platform.
There are also many game reviews that might interest you, and if you don't want to miss anything, subscribe to the newsletter. As a Google News reader you can also go there and read the latest articles.
Shopping – Tip:
Ad / Affiliate Link
Games can often be bought cheaper. Legal, reliable and safe is the way to do it at my partner site Gamesplanet. This game, all DLCs, many more tactics, strategy, and many more titles are available there and almost always much cheaper than at Steam, Uplay, Epic, or other shops.
For every purchase, via this link, I receive a small commission. So you get games cheaper and at the same time support my work, my thanks in advance for that.