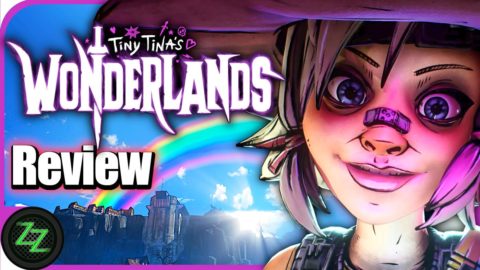 In this test of the Loot Shooter Tiny Tina's Wonderlands, guns and magic mix to create an action game of a special kind.
The Borderlands series from Gearbox is very well known and promises the finest loot shooter gameplay. How well does the pen & paper fantasy and tabletop role-playing game approach fit into the proven Borderlands concept? Find out in this Tiny Tina's Wonderlands review with PC gameplay in the video (German, subtitles).
The action-packed shoot 'em up Tiny Tina's Wonderlands in a detailed review – Is the mix of fantasy RPG and action RPG successful? Tiny Tina's Wonderlands was released on March 25th, 2022, for PlayStation PS4 and PS5, for Xbox One and Xbox Series X & S, and also for PC in the Epic Games Store, a release date for Steam is planned but not yet known.