Save The World From Waste and Rebuild it – A Quick Overview to No Place Like Home – Test – Review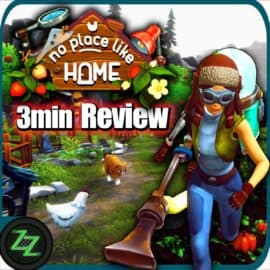 In this post, I present to you the indie game No Place Like Home. In this new Early Access title, we play a young woman in an apocalyptic steampunk world that has been abandoned by most of its inhabitants after it was completely cluttered with trash.
What is No Place Like Home?
No Place Like Home is an apocalyptic steampunk adventure RPG in which we, as young woman, use a garbage vacuum cleaner to suck away and recycle humanity's filth. We build a new home, grow vegetables, and beat up nasty robots to take back the world. No Place Like Home is out on Steam in Early Access since the end of 2020.
Switch Dark / Light Mode:
---
No Place Like Home Game Short Review – Note:
In this post, I try to say and report as much as possible about a game in 3 minutes. So everything that is important and interesting is compressed to the most necessary and presented in the shortest form. Your lifetime is short, and this new form of post respects this especially.
This article is available here as text, but also as a YouTube video (German voice-over, many subtitles). This way you can choose how you would like to enjoy it most.
No Place Like Home – 3min Quick Review Video:
German Voice-Over, many subtitles
No Place Like Home – quickly ZAPped in – Einleitung – intro
Hi there, this is the Zap. In this new quick review format, I'll introduce you to a new game in three minutes. This time it's about the indie game "No Place Like Home" by Chicken Launcher and Awaken Realms.
The game recently entered Early Access on Steam and is currently available for an amazingly low €3.99 or $5. So let's take a look and see if you can have at least a few hours of fun with it for this price.
No Place Like Home Test – Game Type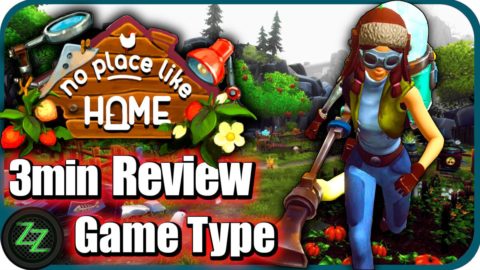 In this cute farming RPG indie game, the story is that in a post-apocalyptic steampunk future, most of humanity has migrated to another planet after the Earth became horribly polluted. Only a very few people have remained and now have to deal with all the garbage of the others. This includes our nameless heroine.
A small treehouse with only a bed, a trash vacuum cleaner, and a shovel are all she has, and so she sets out to make the world around her livable again and create a new home and a better world for herself.
Our heroine discovers and cleans the world, sucking up trash with a vacuum cleaner, knocking away junk and more stubborn chunks of trash with a shovel and pickaxe, discovering old books, scrap metal, seeds, and many other useful things. In the process, robots keep getting in our way, which we have to smash with a few blows of the shovel.
You can gradually create fields and harvest vegetables on them, tame chickens, appease robots and build various buildings, such as a chicken coop, kitchen, recycler, or robot workshop. There are also several people in the world that you can trade with, who teach you some different skills and give you quests. For variety, there are also several worlds that you can unlock one after another.
No Place Like Home Game – Quick-Review – Opinion and Conclusion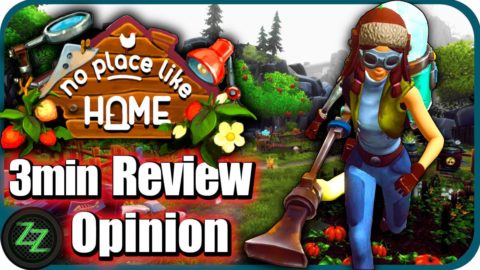 If you like cute survival and farming games with a bit of adventure, you'll get some entertaining hours here for a low €3.99, with the prospect of quite a bit more in the future. The developers release regular updates every 1-2 weeks.
No Place Like Home is only at the beginning of its gaming journey, you can already have fun with it, but there are so some rough edges and you notice that much is still missing. So you shouldn't expect a finished game yet, but there are more worlds, more quests, more skills, and much more planned.
---
No Place Like Home Gameplay InGame Screenshots
Click or tap on the image for a larger view.
In the enlarged view, you can scroll right and left on the edges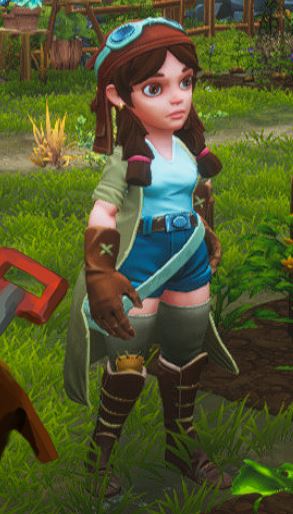 No Place Like Home Roadmap – Early Access
(click to enlarge)

Outro
Do you like the idea of making the polluted and broken world clean and whole again? Or does the cute style and farming gameplay really not appeal to you at all? Feel free to write me your opinion about the game and please also about this new format in the comments.
More game news, game reviews, and guides can be found on the ZapZockt YouTube channel or here on my website https://zapzockt.de – If you like the content, subscribe, like, and share, that would be very nice. Have a great day then, see you next time, take it easy, ciao ciao, your Zap.
Links and Sources
No Place Like Home Facebook Gruppe
---
Reading – recommendations:
A lot of detailed game news and information about games and gaming can always be found here at ZapZockt.de – As a Steam user, you can also follow the ZapZockt Steam curator to always be informed about my reviews directly on the platform.
There are also many game reviews that might interest you, and if you don't want to miss anything, subscribe to the newsletter. As a Google News reader you can also go there and read the latest articles.
Shopping – Tip:
Ad / Affiliate Link
Games can often be bought cheaper. Legal, reliable and safe is the way to do it at my partner site Gamesplanet. This game, all DLCs, many more tactics, strategy, and many more titles are available there and almost always much cheaper than at Steam, Uplay, Epic, or other shops.
For every purchase, via this link, I receive a small commission. So you get games cheaper and at the same time support my work, my thanks in advance for that.