YouTube deletes views, comments, likes and subscribers, but why?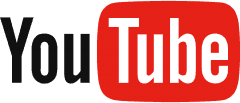 Very often there are questions why a video loses views on YouTube, comments disappear or likes you had are suddenly deleted. Does YouTube delete views? Or are Likes removed from YouTube?
German Version:
Who am I and why do I write about this topic?
Hi there, I'm Zap, I'm creating YouTube Videos for about 4-5 years and I'm also a moderator at the German YTForum.de for some years now, where very often YouTube users ask questions and I try to help to find answers. Often it is also about the topic " Does YouTube delete likes?" or "Are comments deleted by YouTube?" or also "Why does YouTube delete views?".
By the way, I am also a member of some bigger groups on Facebook, where YouTubers and small content creators meet to exchange tips and tricks about YouTube or to answer questions about YouTube.
These topics are in the end also related to other issues such as Sub4Sub, buying subscriptions, and many other supposedly great tricks to quickly get more subscribers on YouTube. But with almost all of this, you should rather keep your hands off it, because it violates the YouTube Terms of Service and you might risk your channel.
Reading Tip – YouTube tips & tricks:
More YouTube tips & tricks can be found here
YouTube checks the authenticity of the views
So why does YouTube delete views, comments and Likes? As you may already know, a lot of YouTube's data is checked for authenticity again and again. Among other things, views are deleted if they are too short or come from accounts that are identified as originating from your household.
These are your own views in case you try to increase your view numbers yourself, but also unwanted views by you, which sometimes occur when editing subtitles in YouTube Studio, using the Video Editor or editing the end screen and info cards.
Here, YouTube not only, but also, checks for the same IP address. But these checks are also about accounts, hardware IDs, and many other factors by which YouTube / Google can recognize that it is the same person or a person from the direct environment of the Video Creator.
If you ask mum, grandma or grandpa, siblings, neighbors, or similar, Google can recognize this for example by the location and this increases the probability of deletion massively. Here a lot of tests are made, all-new video calls are checked several times a day according to certain, but not officially known, methods, whether they come from real people and also whether these people have actually watched the videos.
The latter is doubted, for example, if the video was running in a background tab, with muted sound, or if several YT windows were running at the same time, making it clear that the viewer was not watching your video. Especially in the Chrome Browser YT has a lot of possibilities for more detailed checks. And all thumbs and comments related to such deleted views will be deleted with them.
Fake views on YouTube get deleted
So if you ask friends to watch your videos, but they are not really interested in them, it sometimes has no effect, except that you might get on your friends' nerves a little bit. If they don't really watch, it's partly measurable and then you have strained their nerves for nothing. Probably everyone has started by animating friends and family to "click please" or by running their own videos in private windows. But that might have been "useful" a few years ago, today YT can detect that and filter it out.
So, you might as well just drop all that, wait for real viewers and spend your time instead of forcing friends to click, improving the content, doing more advertising, reaching out to people who might really be interested, or learning how to do YouTube SEO.
Particularly affected: YouTube deletes views from Sub4Sub
Unfortunately there are still a lot of Video Creators who try to enlarge their channel and get more views by using the so called Sub4Sub. A very short explanation. What is Sub4Sub or Support4Support, how does it work and why is it nonsense and a waste of time?
When doing the so-called Sub4Sub, YouTube channel owners meet, for example in Facebook groups, in discord channels, on Twitter, or in the comments of relevant YouTube channels. There are always people who link their videos there and promise that if someone watches, likes, comments, and/or subscribes to their video, they would do the same for the other channel.
If you don't really think about it, it might even work at least partially. If you could find 100 people who would support you with something like that, you would have 100 views, likes, comments, and subscribers. But is it really that easy?
Let's assume you are involved in such a Sub4Sub group and invest some time to get others to run Sub4Sub with you. At first sight, your values go up.
Sub4Sub is a danger for your YouTube channel and your Google Account
But (big BUT): On the one hand, people function in such a way that they click on your videos, subscribe, and comment on them, but 99,9 % of them are people who have absolutely no interest in your channel. This leads to the fact that the watchtime of these views is usually extremely short. People are not interested in your video at all.
This will cause the Average Watchtime of your video to go down a lot, and this will have a negative effect, your video will be suggested less often to other people who might have been interested in your video.
Let's assume the other person subscribed. First of all, these subscriptions usually don't last very long, because hardly anybody wants to get notifications about videos from channels they are not interested in anyway. So, although new subscribers are generated, they usually disappear after a few days once you've subscribed, because then they've got what they wanted and don't need you anymore.
If this should not happen, it has negative effects. Because when you release a new video, notifications are sent to a part of your subscribers. But if these are mainly Sub4Sub subscribers, they won't react to the notification, and that's a sign for YouTube "Oh, the video is probably not that interesting, not even the subscribers want to see it". And if someone from the Sub4Sub contacts should click, it's probably only to advertise their videos to you and with extremely short watchtime for your video.
But in the meantime YouTube has become smarter and recognizes most of these fake views that are currently generated by Sub4Sub or Support4Support and deletes them from its database after a short time.
Apart from that, all those Sub4Sub, Support4Support or " small YouTubers help each other" tactics according to YouTube Terms of Service are forbidden and the views from them will be deleted after some time.
If you really overdo it with these things, not only the subscribers and views will be deleted, but maybe the whole YouTube channel will be banned. And in extreme cases, the entire Google account will be deleted, including email, mobile phone connection, etc. And there is then no right to open a new account.
Why does YouTube delete views, likes, subscriptions?
YouTube has seen a lot of different tricks in the last 15 years that people have used to artificially push up their view numbers. And from these often creative attempts by billions of people, YT has learned a lot about when people are pretending to watch or when they are botting or otherwise creating fake views.
This was partly done just to get nicer numbers, or there were purchase services where you could buy views and subs for real money, and you can do so today, but usually, it doesn't bring much more than a loss of money. Or the many Sub4Sub trash groups at FB, Discord, Whatsapp, etc. who try to trick the system to get into monetization or to cheat advertising money after monetization.
Advertisers who pay money for your advertising to be displayed, but are not happy if you pay money for nothing. There are many other reasons why people try this and also other reasons why YT does not want this to happen.
Besides the deletion, this can also have other consequences. If someone overdoes it with such things, the channel will eventually be marked as incorrect, may not be allowed to monetize because of it, or even be punished with community strikes or deleted directly. It's unlikely that this happens just because you motivate friends, grandma, and grandpa or neighbors to click, but if you overdo it with Sub4Sub or buy views on a large scale, it can have drastic negative consequences.
Advantages for YouTube channels
Apart from the idea that this is the same for all channels and thus a fair and equal basis exists for all channels on YouTube, this approach also has direct advantages for channel operators. Because there are also all kinds of problems that can arise for a channel from such views. I will briefly describe an example from practice.
I provide my videos with numerous subtitles, whereby I hope to gain more international audience. This works to some extent, but it also has some problems. For example, there are probably some bots on the internet for the language Spanish, which scan all videos with Spanish subtitles and put them in some directories. And this with sometimes totally wrong captions, titles, etc. And that causes an extremely high number of ultrashort bot accesses from Costa Rica on some videos directly after release.
Now the time directly after release is a very important one for the YouTube AIs, because in the first 24-72 hours of a new video the AIs analyze it and do all kinds of experiments and measurements with it.
If now such a bot-army is attacking a new video and is generating 100 "views" in the first hour, but they have only 3-5 seconds of access time and at the same time the thumbnail is called up extremely often, three important readings are going down the drain. Namely the Impressions, the CTR and the Average view duration (audience retention). And if these go down to the ground, then the AIs for suggestions, search, etc. will at some point decide that this video is not good, and stop suggesting it or downgrade it in the search ranking.
So videos can be botted at least partially to be broken. Until some time ago, a video that had to endure such an attack, was dead afterwards. The values were in the cellar and it was never shown or recommended anywhere again.
This is an enormously helpful case, if then the "cleanup routines" start at some point and these botted views are removed. This will also clean up the statistics of the corresponding video (a little later) and remove the negative values. Although the number of views will then decrease, the incredibly important values CTR and Average view duration will increase again. So sometimes the video can suddenly pick up momentum again after 1-2 days. It will be suggested again and in the ranking higher and then there will come back real views on the video, which also bring reasonable watchtime.
So, it's not always bad if the YouTube cleaning crew comes by and then loses your video views.
More YouTube tips and tricks, you can always find here at ZapZockt.de. So just check back often, add the site to your favorites, subscribe to the newsletter and if you are interested in games, you are right here anyway.
Reading – recommendations:
A lot of detailed games news and information about games and gaming can always be found here at ZapZockt.de
There are also many game reviews that might interest you, and if you don't want to miss anything, subscribe to the newsletter. As a Google News reader, you can also go there and read the latest articles.
Shopping – Tip:
Advertising / Affiliate Link
Games can often be bought cheaper. You can do this legally, reliably, and safely at my partner site Gamesplanet. This game, all DLCs, many more RPG, tactic, and strategy games, or a lot of titles from other genres are available there and almost always much cheaper than at Steam, Uplay, Epic, or other shops.
For every purchase, via this link, I receive a small commission. So you get games cheaper and at the same time support my work, my thanks in advance for that.
Follow ZapZockt on Social Media:
---