The popular trade simulation in the Caribbean gets a new edition from Kalypso Media in 2020 with Port Royale 4.

At GamesCom 2019, Port Royale 4 was surprisingly announced with a new Port Royale 4 Announcement Trailer. Port Royale is an economic and shipping simulation in the Caribbean of the 17th century, which is in times of governors and pirates. It is a little related to the Caribbean ancient Pirates, except for the sword fights during ship conquests, because they did not exist in Port Royale at least in the first 3 parts. There are also playful similarities with Hanse, Rise of Venice or Patrician. Here comes another candidate for the list of the best strategy games 2020.
What kind of game is Port Royale?
Short overview Port Royale 1-3:
In Port Royale, one starts as governor of one of the 4 colonial powers Holland, France, Spain or England. They produce goods on plantations and trade with a large number of goods, whereby certain goods can only be found in certain ports.
We can expand port cities, do diplomacy and trade with the three other colonial powers, or go to war with these 3 opposing forces as well as with the pirates of the region. The goal of the game is to become the richest and largest trading power in the Caribbean.
What's new in Port Royale 4?
The new part of the series will be developed by Gaming Minds Studios, which have recently delivered a very strong economic simulation with Railway Empire, but also with the predecessors Port Royale, Patrician 4 and Rise of Venice bring a lot of experience in this area. A very experienced team works here and builds this classic from scratch. The overall high quality of Railway Empires gives hope for a really great and improved fourth part.
Reading recommendation: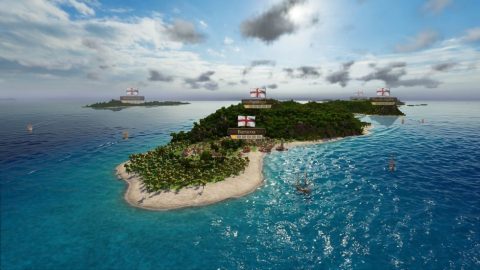 All about Railway Empires in the ZapZockt Forum
Many new and improved old features
The 4th part of the series comes for the first time completely in 3D, both the ship battles and the city views are presented in 3D more beautiful and realistic than ever before. Changing weather is good for the eye and challenging for our captains.
4 single-player campaigns
In the feature list are many interesting things, so the game brings 4 complete single-player campaigns, for each of the 4 colonial powers it's own. A total of 60 cities are simulated on the Caribbean islands and we can expand these cities with more than 50 buildings, of which 25 are different production sites. Besides rum, coffee, cocoa many other goods can be produced and traded. Many of them are also necessary for the cities to develop further.
Turn-based naval battles
The sea battles will be turn-based, so much more strategy and planning than just hectic clicking around. With 18 different ships, we'll be able to defend our lands and goods against enemy colonial masters and pirates, and of course, strategically attack. Captains and ship equipment must be procured and improved so that our fleet can emerge victorious from battle.
More data about the game:
The game is expected to be released in the 3rd quarter of 2020 for Windows PCs on Steam. Voice output in German and English is planned, subtitles in German, English, French, Spanish, Russian and Italian will be offered. Steam Achievements, Steam trading cards are included as well as full support for gamepads and cloud saves.
Port Royale 4 Announcement Trailer:
Port Royale 4 InGame Screenshots: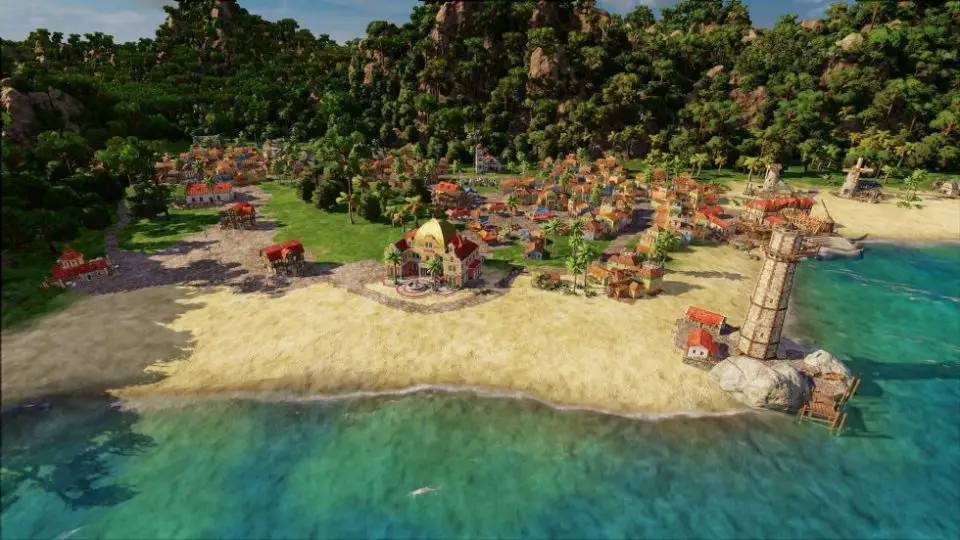 Sources and links:
Kalypso Media Product page:
https://www.kalypsomedia.com/port-royale-4
Gaming Minds Homepage: