When will Fortnite Save the World become free to play and therefore playable for free?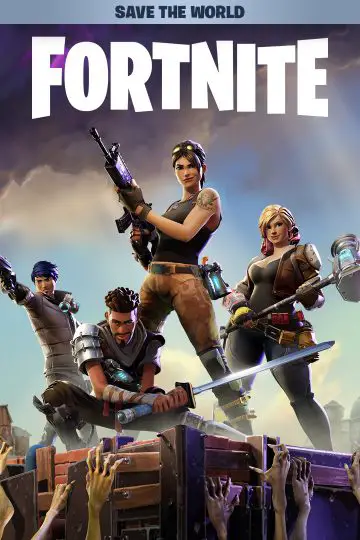 Fortnite Save the world free in 2021? Fortnite Save the World (StW) has been in early access for more than 2 years, and currently, only buyers of the Fortnite Starter Packages have access. It was announced a long time ago that Fortnite Save the World will be Free to Play (F2p).
Actually, the launch of the free Fortnite StW version was supposed to come "in 2018", this was then sometime during the year 2018 by Epic Games lifted and postponed indefinitely. So far, Fortnite Save the World is not yet available as a free-to-play game. But that could possibly change soon…
Important update on Fortnite Save the world free – F2P:
On June 30th 2020, the developers of Epic Games published a blog post in which they declared the Early Access Phase of Fortnite Save the World to be over. And in this article, they also say quite clearly that they are now no longer planning to release Save the World as a free version.
When will Fortnite save the world for free?
With the announcement of the developers from June 30th, 2020 it is now finally clear, Fortnite Save the World Free to play will not exist, it will never be free. At least, this is not reasonable to be expected in the near future (years).
Moreover, they have declared the development of Save the World more or less as completed. They want to continue to build new content for StW, there will be new packages and new skins, but otherwise, the development speed will be slowed down (or in other words, more or less stopped).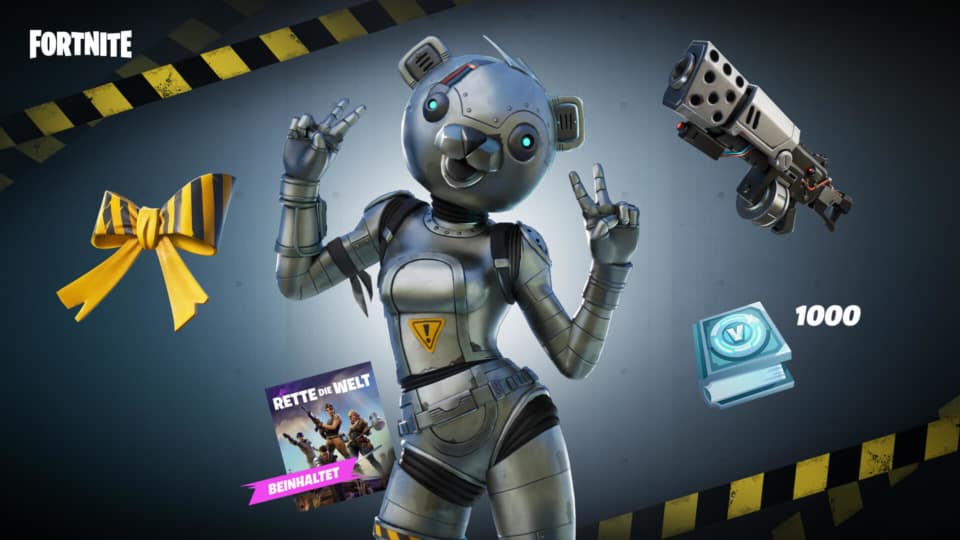 Previous article on the topic (somewhat outdated):
But now it could happen after a long time. And Fortnite Save the World for free may soon be available to everyone. As a big hint, the following is for sure. In the patch notes some versions ago there was the following small sentence:
Quests, missions alerts, and daily login rewards will now grant X-Ray Tickets instead of V-Bucks to players who are non founders. Paid Founders will not be affected by this change.

Fortnite Save the World Patchnotes
In other words: "Quests, daily tasks, and daily login rewards will now give X-Ray tickets instead of V-Bucks as a reward if the player is not a buyer of a founder package. Buyers of founder packs will not be affected by this".
This means that quest rewards in the form of Fortnite's Itemshop currency VBucks will only be available for buyers of a founder package. These buyers are the only ones who are allowed to enter the game. Conversions of this kind only make sense if non-buyers of Fortnite's Save the World Founder Packs will soon be allowed to enter the game. And so it is clear that the conversions for Fortnite Save The World Free2Play are in full swing.
Experts are now expecting a change as soon as possible at the start of Fortnite Season 12. The new Fortnite Season 12 will probably start in the middle of February and with a very high probability is then a possible date for new players to play Fortnite Save the World for free. But will it really come then? The guesswork continues…
And if you like to download free games, I have a special page for you, with current free games at Steam, Epic Store, GOG, Ubisoft, and sometimes stuff for PS4, XBox, and Switch.
► Notes on my own behalf:
If you like playing Fortnite, you can find more than 175 videos about Fortnite and Fortnite Save the World by me. At least if you don't mind German Voice-over…
Either
And if you are an active player in Fortnite or Fortnite Save the World, I would be happy if you would use my creator code "ZapZockt". Otherwise, you can also shop in the Epic Store with this Creator Code, just enter "ZapZockt" in the appropriate field for the Creator Code when shopping, and you support my work with it without this costing you anything more (Affiliate Link).
► Source:
---
Reading – recommendations:
A lot of detailed game news and information about games and gaming can always be found here at ZapZockt.de – As a Steam user, you can also follow the ZapZockt Steam curator to always be informed about my reviews directly on the platform.
There are also many game reviews that might interest you, and if you don't want to miss anything, subscribe to the newsletter. As a Google News reader you can also go there and read the latest articles.
Shopping – Tip:
Ad / Affiliate Link
Games can often be bought cheaper. Legal, reliable, and safe is the way to do it at my partner site Gamesplanet. This game, all DLCs, many more tactics, strategy, and many more titles are available there and almost always much cheaper than at Steam, Uplay, Epic, or other shops.
For every purchase, via this link, I receive a small commission. So you get games cheaper and at the same time support my work, my thanks in advance for that.