In the survival base builder Above Snakes, we help an adventuress survive alone in her harsh environment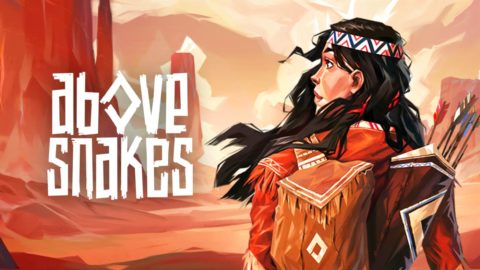 The rough, wild West, it's hard to survive there alone. In Above Snakes, we play a young woman who has to cope alone in the wilderness. In a good survival style, we have to chop wood, get food and build a base to ensure our survival.
The indie game Above Snakes is currently in development by a solo developer, will begin a Kickstarter campaign in January 2022, and should be released on Steam soon.
---
Update:
Above Snakes had its release date on May 25th, 2023, and is now available for purchase on Steam. Here you can find more details in the Above Snakes short review and gameplay video.
Above Snakes Preview – Gameplay Summary
The special highlight in the Build-up Survival Game Above Snakes is that the world is neither procedurally generated nor premade, but we as the player can build our world on our own. For this purpose, we gradually receive card pieces, like in a board game, which we can add to our existing world in order to expand it. Whether next door a forest arises, a lake invites us to fish or we can mine ores there, we thus decide that ourselves at least partially.
In addition, the game is about building strategy, base building, and survival from an isometric perspective. In addition, there's crafting, cooking, farming, resource gathering, and stockpiling. And of course, there are all kinds of dangers lurking in the surrounding tile-based areas. Besides wild animals and those "normal" threats, there is also a mysterious danger called "Lost Souls" after a meteorite crash.
Above Snakes Screenshots (Early Alpha-Version)
Click or tap on the image for a larger view.
In the enlarged view, you can scroll right and left on the edges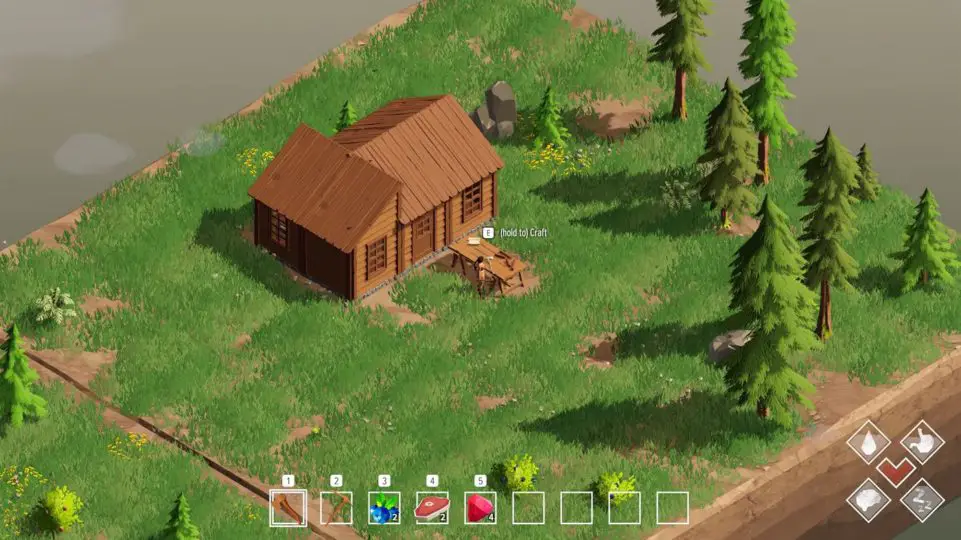 Above Snakes Features-List
An isometric world made of tiles, crafted by the player.
Survival systems such as crafting, cooking, hunting, and fishing.
Deep base building.
Crop farming and gardening.
A rogue-lite, long-term progression system with high replayability value.
A fictional universe inspired by the Wild West. Uncover the secrets of the land…and zombies!
An exciting story about complex settlers and tribe conflicts
Play as a young woman destined to discover who she really is.
Kickstarter Campaign starts in January 2022
Above Snakes is still in the midst of the development and is launching a Kickstarter campaign on January 20th, 2022, with which you can support the development if you're interested and then get early access to the game, definitely a version of the game at release, and other things in return. You can find the Kickstarter campaign for Above Snakes here.
The game is developed by an IndieDev from Bremen/Germany as a solo project. After the hopefully successful Kickstarter campaign, the game should be released on Steam soon. A preview can be seen on the Steam page of Above Snakes and the developer will be surely happy if you like to click on the Steam wishlist button.
---
Reading – recommendations:
A lot of detailed game news and information about games and gaming can always be found here at ZapZockt.de – As a Steam user, you can also follow the ZapZockt Steam curator to always be informed about my reviews directly on the platform.
There are also many game reviews that might interest you, and if you don't want to miss anything, subscribe to the newsletter. As a Google News reader you can also go there and read the latest articles.
Shopping – Tip:
Ad / Affiliate Link
Games can often be bought cheaper. Legal, reliable, and safe is the way to do it at my partner site Gamesplanet. This game, all DLCs, many more tactics, strategy, and many more titles are available there and almost always much cheaper than at Steam, Uplay, Epic, or other shops.
For every purchase, via this link, I receive a small commission. So you get games cheaper and at the same time support my work, my thanks in advance for that.