Crossroads Inn Review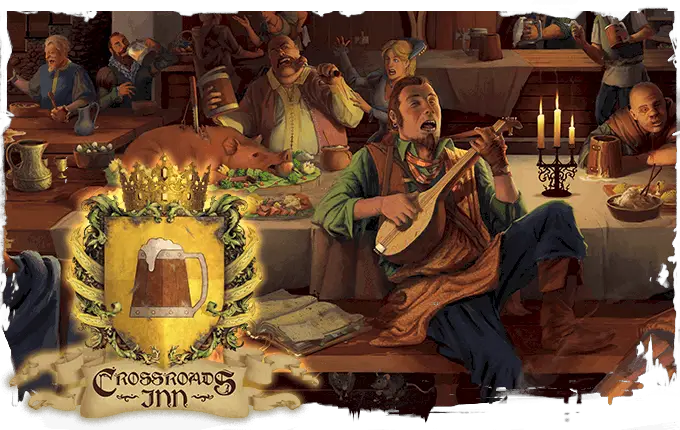 Crossroads Inn Review – The RPG Economic Simulation in Test
Welcome to my Crossroads Inn Review. In this episode I introduce you to the medieval economic simulation with RPG elements called "Crossroads Inn".
This post is available as text here, but there is also a podcast episode (German) and a YouTube video (German, many subtitles). So you can choose how you like to enjoy it.
► Video:
► Intro
Crossroads Inn is developed by Kraken Unleashed from Poland and published by Klabater. Since both are small companies, I tend to classify the game as an indie title. It has already been published on October 23, 2019. It currently costs 19.99 € on Steam. There is still additional content to buy. And there are already 4 DLCs planned, there is already a Season Pass, which can then be purchased with another 19.90 €.
► Background to the review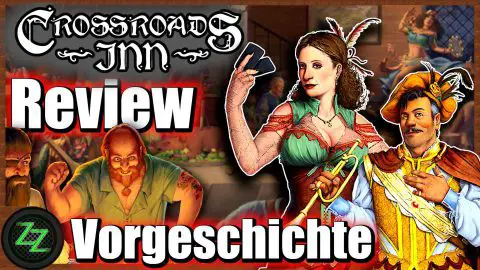 This review was a bit difficult for me. When I tested the game first, it crashed all the time, and when it did, things did not go very well. Then came an update and that even made sure that you could not even save. A very difficult start with me and Crossroads Inn. Due to this shaky start, many reviews on Steam are rather bad.
Since the original release version, unfortunately, contained so many bugs that it was almost unplayable, there was also no release to Crossroads Inn from me. In the first place, I do not even present bad games.
My Crossroads Inn test is now based on version 2.01 of the game. Now the condition has gotten a lot better with the new updates, or at least so well that you can play it reasonably well. That's why I decided to do a review of the game.
The game was provided to me by the developers for free, thank you very much. This will not affect my rating.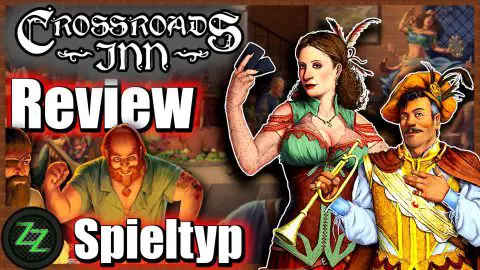 ► Game Type – What is Crossroads Inn?
In Crossroads Inn we play the nephew of the owner of a small tavern. Our uncle is getting old and wants to give up his trade. So we are taught in the tutorial to take over this operation.
We are expanding our inn, building new spaces and buying furniture. We hiring staff, doing the shopping and choosing food and drinks on our menu.
We have full control over all prices, can place every single piece of furniture exactly to our wishes and manage our pub as a host down to the last detail. Soon we also build guest rooms, hire bards, organize games of chance in the next room. The life of a medieval host includes many different tasks in this game.
In addition, there are different population groups that have different demands. Political implications have an influence on our business and relationships with neighboring towns need to be improved as well. On the one hand to be able to shop better and more cheaply, but also to get customers from there to buy new recipes or decorations. How clean our house is and how well and quickly our operations work has a big impact on our reputation.
► Technology, graphics, engine, sound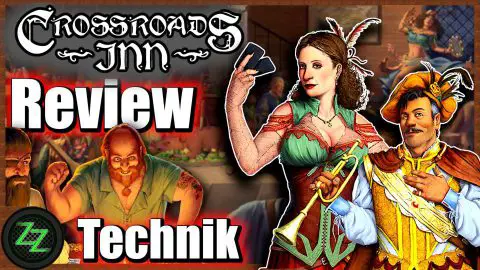 The engine seems to be a development of its own. At least I could not find any indication that a known engine was used.
To some extent, this probably allows some of the special features of the game. On the other hand, it probably helped with the many mistakes that the game had on release.
The graphics are pretty in the 3D views and drawn in the many 2D views also very respectable. What I liked most was that the campaign's many characters had 2D drawings that exactly matched their 3D likeness. Here you have a lot of attention to detail incorporated.
The huge amount of icons, graphics, and even 3D models is consistently high quality and mostly fluidly animated. I really liked this whole area. The game has a huge amount of faces, hairstyles, and clothes, so you almost never see a guest who looks like someone else.
The game currently has some technical issues, more on that later in the Condition section of the game.
The setting of Crossroads Inn is at an extremely high level for an indie title. The currently only English language samples are very pleasant to hear. The other sounds always fit well.
A very special highlight of the game is the musical setting. Here, the Polish development team was able to draw on the work of the also Polish artist Marcin Przybyłowicz. He also did the music for The Witcher 3 among others. And this contributes enormously to the medieval mood in the game.
► Gameplay – How does Crossroads Inn play?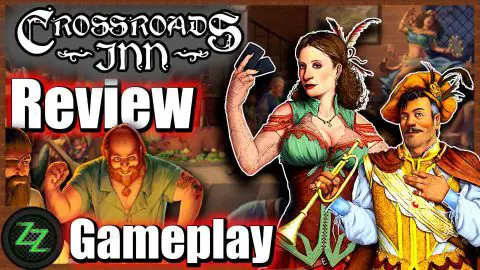 In Crossroads Inn we manage the hostel, pub, staff, construction, as well as reactions to NPCs, stories, and events. Even if that starts quite simply, over time this will grow into a hugely complex mix of business simulation, role play, and strategy play.
In the campaign, we have ongoing quests that lead us through an extensive history of conspiracies between numerous factions. We get to know a lot of different characters and in many places we have to decide by talking for or against individual participants.
Incidentally, these conversations require special abilities of our character, which we can improve by increasing their use. This requires an accurate reading of the texts and the tooltips. Very often there are 3, 4 or even 5 answer options in the conversations. There are mostly neutral, good, bad or those where the outcome is more or less scrambled, depending on our respective conversation skills.
The campaign of Crossroads Inn is not for those too lazy to read, because just keep clicking definitely lead a fast in numerous problems.
At first glance, these discussions seem to have a considerable influence on the course of the story. In order to try out the effects of decisions exactly, I did not have the opportunity in the course of my test, but then the time was missing.
► Reading-Recommendation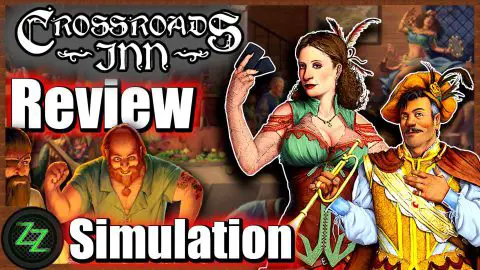 ► The economic simulation
As a landlord, we have tons of processes and minor side factors to consider. First of all, we have many different types of people we can and must recruit. Our entire workforce has moods, levels, pros, and cons. They learn with time and can be trained later.
Our guests come from five population groups, which we have to unlock gradually. These groups in the game have certain preferences and demands on the equipment of our economy. Every single guest has wishes, likes, and dislikes. And the game then sends us past many problem customers, such as thieves, plundering and running soldiers or other challenges.
There are regions where we first have to gain a reputation. This then allows more customers to get from there to have other goods available. Often there are also regional recipes for our menu or furniture and decorations to learn.
We have to constantly buy a total of 77 raw materials. There is a complex market where tens of different goods have different prices everywhere and are constantly changing. So for every commodity, we have to find the places where we best buy them, but also keep an eye on the transport costs.
We can not only equip the inn with a taproom but also set up guest rooms. We need a kitchen, later a games room, staff rooms, private rooms for special guests. And there are many things to build outside in the yard as well. After some time, we can then create fields and let grow some of the ingredients for our own dishes.
Later we have to set up rooms for certain characters so that they can move in with us for certain quest tasks. And of course, they usually have special requirements.
Since all this complexity is not enough, there are also 3 different types of rumors. Rumors are represented by scrolls in three colors. These can be considered as extra currencies that we receive from our customers, incidentally. Sometimes these are also rewards for, particularly cleverly chosen conversations. With rumors, you can haggle, buy items, get new trading rights and more.
► Crossroads Inn Review: Roleplay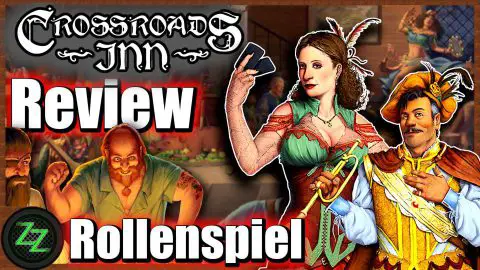 Crossroads Inn offers numerous role-playing elements. This starts with the conversational skills that our pub owner can gain. It continues with the levels of our employees and their preferences and disadvantages, and then heroes who we hire to fulfill quest duties.
We receive skill points with our hostel, which we can invest in a skill tree for unlocks. This goes from advanced options such as agriculture, specific populations as guests, improvement of the pace of work to the ability to use certain furniture.
In addition, the game offers a rather exciting fantasy story in the campaign, which requires us to make many decisions. Here are some surprises and twists. The story is told in more complex conversations in text form. Often, the story is also driven by numerous events in our hostel directly.
In doing so, we must be good with different factions, gain reputation, gain prestige with certain NPCs, complete adventure missions, and complete a variety of other tasks.
► Crossroads Inn Test: Condition of the game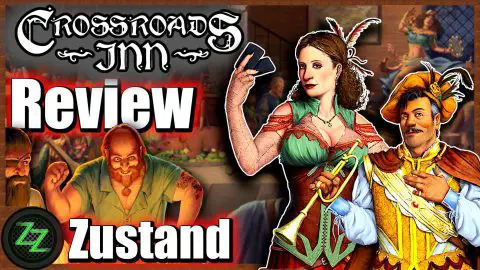 Crossroads Inn really has many features, an extreme complexity, uses its own engine and it is developed by a small team. How this mixture then develops together, is foreseeable.
To release the condition was very bad, which was not to be expected otherwise. It has now become better and more stable two weeks after release. The team works diligently. But it's still a long way from a flawless perfect game.
NPCs like to get lost once, run into walls or get stuck in objects before then but someday find their way. Lamps are sometimes refilled from behind through the wall or not at all, carriers run detours, things disappear, etc, etc.
Some menus do not work as you would expect. Some settings you can make have either no or not the desired effect.
Technically, nothing in my game has lagged or flickered unless you're using Alt-Tab. Then the program switches the screen resolution several times, even if the game resolution and the actual monitor resolution are exactly the same. 2-3 times the game crashed completely and once it crashed my computer into the abyss.
Lots of little things that can spoil the fun, if you do not bring a little lenience to mistakes. Some player messages in the discord of the developer are to read from crashes, graphics errors, broken savegames and other problems that have not occurred with me now but may occur.
Another sticking point is the translation, which is currently only about 90% completed. Again and again, you will find polish texts in tooltips, items, and dialogues. Often texts are much too long for their text boxes. That's already gotten a little better, you probably work on it. But it's still a long way to go.
If you are sensitive, you should allow this game some maturity. I am very confident that the developers can still handle these small issues. If you look at what the game can already simulate everything working well, I think the rest is just diligence.
The game would not have hurt a longer beta or early access launch. So some things are a bit bumpy and in the worst case, you may have to start the game again from the beginning if something very serious should happen. That did not happen to me after the patch to version 2.01.
► Crossroads Inn Review: Opinion & conclusion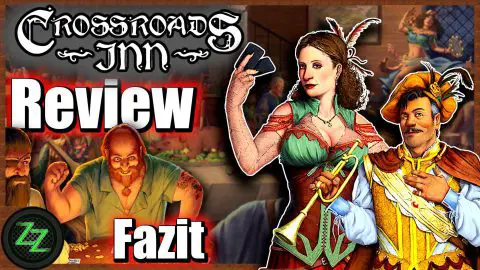 A dream of a game, with a huge variety of features. It is full of ideas, scope, and possibilities. But this complexity takes its toll.
The game is currently playable but some things are still very bumpy. And with some players probably more dramatic things happen. This can still reduce or hinder the fun of playing, depending on how you handle it. But the team is busy repairing these quirks.
Apart from these problems, Crossroads Inn offers an enormously entertaining mix of extensive economic simulation and role-playing with a complex story. Even the Middle Ages setting is very well implemented.
There are still several DLCs planned that will add a lot more features to the game. There is already a menu "Scenarios", where there are none yet.
In the game folder is a file called "Editor.exe", which unfortunately does not start in my version, but let's expect mods and user-made content.
There still seems to be many plans for the game. Some ideas are already prepared, but not yet installed. And some things you will probably be able to buy or get the Season Pass.
Roughly speaking, Crossroads Inn is hot and cold, fire and ice. It is a very complex simulation and therefore not really suitable for playing around at the end of the day in half asleep. It has a lot of problems at the moment, and some things are not working 100%.
But if you have the time for this kind of game and dig into the complex processes, it is a really innovative and very deep experience. And it can really be a lot of fun for a fan of business simulations. It has depth and a lot of innovative ideas, but they are not perfectly implemented yet.
► Rating
For 19.90 € you get with Crossroads Inn a very complex game. If you like medieval stories, role-play and economic simulations, the game can be a dream.
And it offers numerous hours of fun for the money. After 20 hours of playing time, I have just seen the beginning of an extensive and very interesting campaign.
For the offered variety of ideas and the rich spectrum of features, the game gets from me an 85% basic rating. For the so far only unfinished translation into German there is a 5% deduction. And the unfortunately not completely eliminated mistakes in the game, the rating down another 5%. But for the phenomenal soundtrack, there is a 3% bonus on top.
That's 85 -5 -5 +3 at the end, that's 78%. And if the developers continue to work diligently on the bugs and the translation in the coming weeks, the game has the potential to rise to 88%. But that will only show the future if this can be achieved.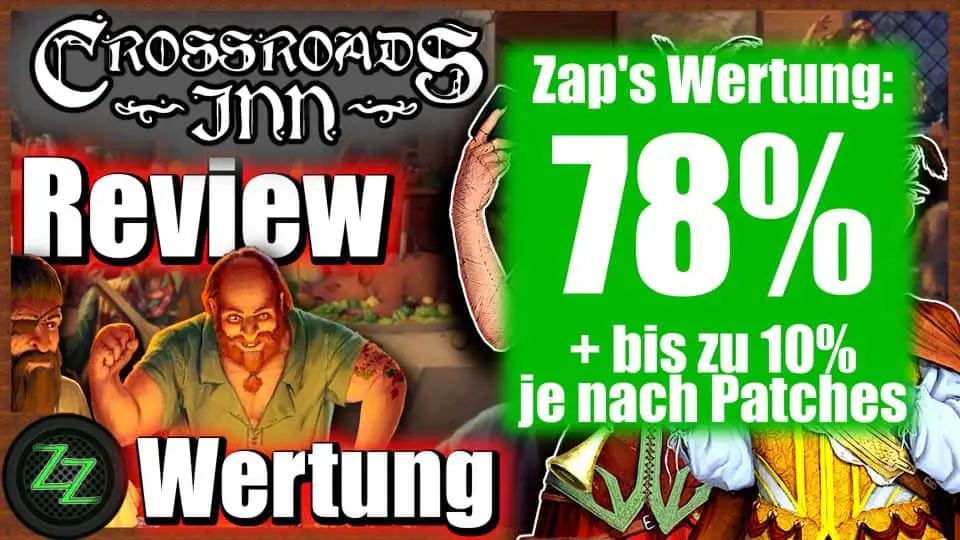 Crossroads Inn Review – RPG Tavern Simulation in Test
Crossroads Inn Review – The RPG Economic Simulation in Test
Welcome to my Crossroads Inn Review. In this episode, I introduce you to the medieval economic simulation with RPG elements called "Crossroads Inn".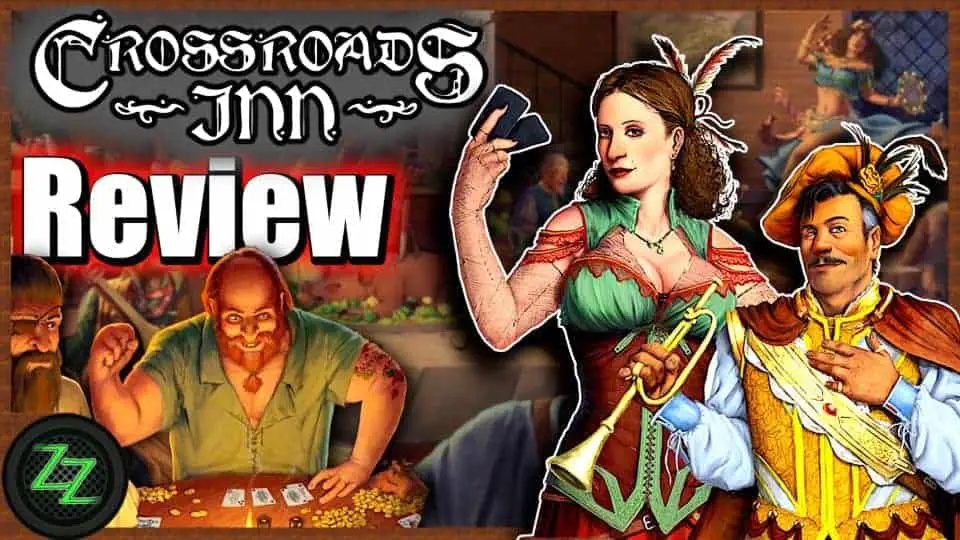 Unique Setting and Genre Mix
lots of different NPCs
Simulation
technical State of the Game
nice music
dialogue-driven story-telling
Summary
For 19.90 € you get with Crossroads Inn a very complex game. If you like medieval stories, role-play and economic simulations, the game can be a dream. And it offers numerous hours of fun for the money. After 20 hours of playing time, I have just seen the beginning of an extensive and very interesting campaign.
► Outro
How do you like Crossroads Inn so far? Please write me your opinion in the comments, either under the video, at this blog post about the game or on mine Discord Server.
Then I wish you a great day, let it be well with you, ciao ciao your Zap
► Links:
Homepage for the game: http://crossroadsinngame.com/en/homepage/
Steampage: https://store.steampowered.com/app/867290/Crossroads_Inn/
Discord Server: http://discord.gg/rbUvEFg
► Reading-Recommendation