Buy Steam Keys cheap – Redeem Steam Keys and Redeem Epic Games Keys – Legal Keysellers – FAQ
(Advertising / Affiliate)
Hi,
on this page, I will point out the latest Gamesplanet offers, so here you can buy Steam Keys cheap. Everybody wants to buy his games cheaper, and legally, that's possible at Gamesplanet. And so that you don't miss any special offers in the games area for legal Steam Keys, here are the current opportunities to buy games cheaply. There are mostly Steam Key offers, sometimes also Ubisoft Uplay discounts or Epicstore offers, so it is about more than just Steam keys, it is about buying game keys cheap in general.
---
If you are not so used to buying game keys in online stores and want to know how to redeem steam keys or how to redeem epic games keys, I will try to give you a helping hand. And I will try to explain to you the difference between key sellers, key resellers, and official key sellers and if their offers are legal or maybe not. If you have further questions, feel free to ask them in the comments (no registration needed).
All links on this page contain affiliate offers. You can save a lot when shopping for games and support my work at the same time because I get a small commission credited with each purchase.
Questions about Steam Keys, Gamesplanet, Keysellers, Legality, etc?
Have a look at the FAQ at the end of this post.
By the way: Free Steam Keys – I am often asked if I know sources for free Steam Keys:
Again and again, there are offers where you can get Steam keys for free, also at Epic Games, there are often free games. I collect these hints to a special page with Sources for Lots of Free Games and Infos about Free Games, which you can find here. Of course, I'm happy and so is the rest of the community if you also know links to free games and post them there, via Discord, Twitter, etc.
Gamesplanet Special Offers
(Affiliate Links / Ad)
Gamesplanet has special offerings and sales at almost any time. And most games can be bought cheaper there than on the Steam platform itself. You can find out more here: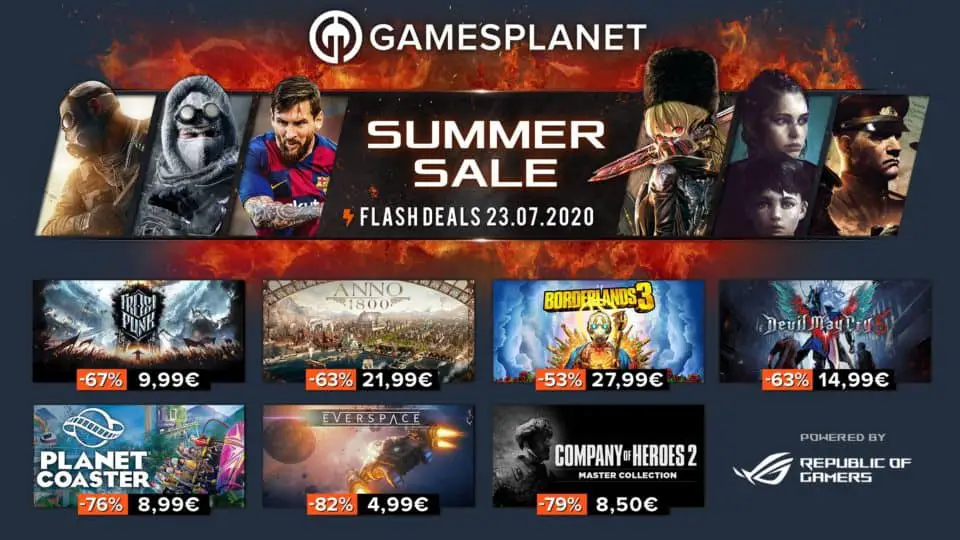 Buy Steam Keys cheap at Gamesplanet
FAQ – Questions about Steam Keys, Keysellers, discounts on Steam Keys, that's Legal, etc
Question: I bought a game, now I got a Steam Key. How can I redeem a Steam Key?
Answer: I will be happy to explain to you exactly how to redeem these Steam Keys and how to download them for the game.
First, you need the Steam Client from Valve. You can get it here: official Steam site.
There you need an account, which is automatically requested when installing the Steam Client.
Once the Steam Client is installed and started, you will see the button "Add game" in the lower-left corner of the main window.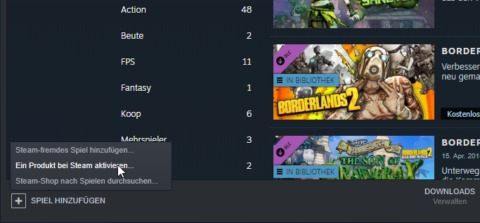 If you click on "Add Game", a small menu will appear with three more options, one of which is "Activate a product with Steam". You can see this in the following picture:
After clicking on this option, a new window appears with the heading "Product activation", which now guides you through the process of activating a Steam Key: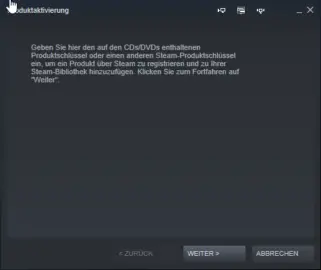 After that you have to agree to the Steam Terms and Conditions before you get to the actual input window: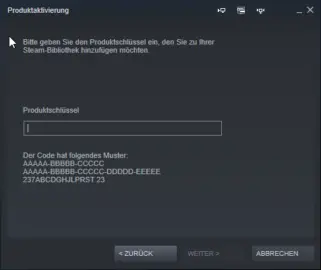 Here you enter the key that you bought cheaper at Gamesplanet for example, and then you get a confirmation that the game has been activated and from now on it belongs to you forever. You can find the game in your Steam library, download and install it whenever you want (and again and again if you have deleted it) and start and play it anytime.
How to redeem and enter an Epic Games Key?
Meanwhile, some Keysellers also sell Keys for the Epic Games Store, like Gamesplanet. So how can you redeem Epic Games Keys? Just mark the game code from the Gamesplanet interface (or any other source) with the mouse and copy it to the clipboard via Ctrl+C. Then click on your name in the bottom left corner of the Epic Games Launcher, a new menu will open, select "Redeem Code", insert the Epic Games Key in the new screen via CTRL+V and confirm with "Redeem". The game is already registered in your Epic Games account and can be downloaded, installed and played.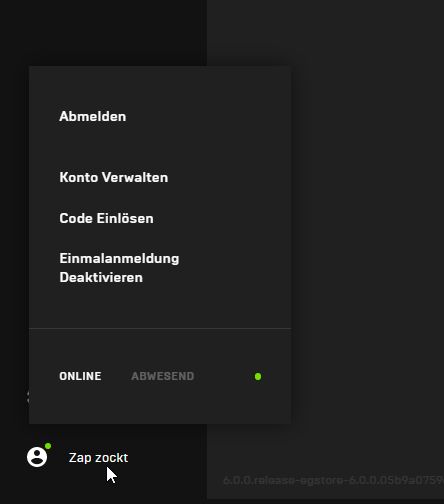 Question: That is sometimes really much cheaper. Is it really legal to buy these cheap Steam Keys or other game keys so cheap? Is Gamesplanet legal and legit?
Answer: Gamesplanet is legal. But there are also illegal sources. To explain this, you first have to distinguish what a key reseller is and what an official key seller is.
First of all the things that are not so good and at least partly illegal if not completely in cases: The key resellers:
Steam and other platforms sell the keys for the games on the platform in different countries at different prices. This is done so that people in poorer countries can still afford games. You could also say that they want to do at least a little more business there, better than nothing at all, but that's a matter of opinion.
So there are for example in Turkey, in Russia, or in Africa partly very much cheaper Steam keys. Steam key resellers now buy such keys in other countries and sell them here with a small surcharge. Thus the platform Steam, as well as the developers and publishers and also the tax office, are deprived of a large part of their income. These are called gray imports and these techniques are sometimes completely illegal in some countries. In any case, they violate the terms and conditions of Steam and some game publishers, and there is a certain chance that you run the risk of exposing your Steam account to danger.
On top of that, there are all kinds of platforms that do not sell themselves but act as a kind of trading platform (similar to eBay). And on these platforms, anybody can sell Steam Keys without ever finding out who these people are. And these sellers take advantage of that because very often the keys on these platforms are not only gray imports but they were bought with stolen credit card data. If you buy such a key, the data thief and fraudster get money for it. But the actual bill is paid either by the credit card owner or even by the publisher and developer.
Because if the stolen credit cardholder blocks his card, the money will be returned. But the key is already redeemed, so it can only be deactivated very cumbersomely. Steam and the publisher have the damage. Under certain circumstances, this can be determined and the Steam Key you paid for will be deactivated afterward. If this happens more often, the Steam Account can also be in danger.
So be very careful whether you buy from any dubious portals that either don't even mention their registered office or are registered in Hong Kong or on any tax-saving islands. Because in case of fraud it is extremely difficult to get your money back. And with a very high probability, you harm the manufacturer of the game you just bought.
Not so rare, it also happens that these key resellers sell keys several times or offer completely wrong keys. This can cause you to pay but still not get a working game. And then try to sue for your money in Hong Kong or on the Cayman Islands or elsewhere. This will be difficult to impossible.
The honest and fair alternative: Legal, official Steam Key Seller, such as Gamesplanet
But there are also honest companies. They receive their keys officially from the game publishers and pay them an honest price. Thus the developers also get a fair payment for their work.
These companies can be recognized by the fact that they call themselves official Steam Partners, this is controlled by Steam. If you take a look at their imprint, they have a company address in Europe or the US and even named company owners and responsible persons, a place of jurisdiction, etc., which they can use for their business. Here you can be sure that you buy legal keys and neither support credit card fraudsters, nor that you yourself may be tricked and the Steam account is also safe.
Gamesplanet shows this information on their website (which is honestly true):

So it should be quite clear that Gamesplanet is serious and completely legal.
---
Reading – recommendations:
A lot of detailed game news and information about games and gaming can always be found here at ZapZockt.de – As a Steam user, you can also follow the ZapZockt Steam curator to always be informed about my reviews directly on the platform.
There are also many game reviews that might interest you, and if you don't want to miss anything, subscribe to the newsletter. As a Google News reader you can also go there and read the latest articles.
Shopping – Tip:
Ad / Affiliate Link
Games can often be bought cheaper. Legal, reliable, and safe is the way to do it at my partner site Gamesplanet. This game, all DLCs, many more tactics, strategy, and many more titles are available there and almost always much cheaper than at Steam, Uplay, Epic, or other shops.
For every purchase, via this link, I receive a small commission. So you get games cheaper and at the same time support my work, my thanks in advance for that.