The Viking Survival RPG Valnir Rok gets some updates and bugfixes.
The fact that Valnir Rok Survival RPG is focussing on the Viking universe is a specialty in itself because there is not much comparable in the field of Viking games. Now there is a new update for the game of the German developer Encurio, which brings some new content, as well as some bug fixes and balancing.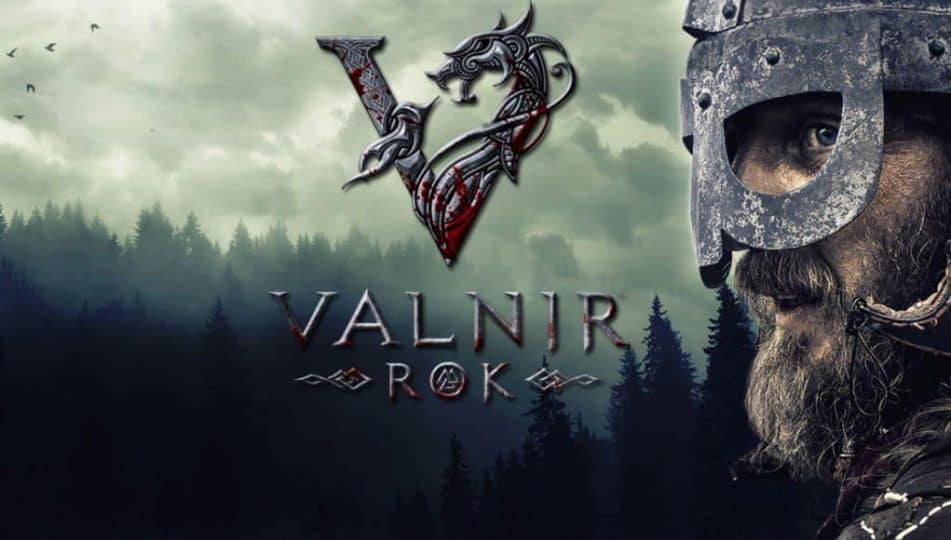 German Version:
Table of Contents – Valnir Rok Survival RPG – New update and introduction
Valnir Rok News:
With "A new god is rising" a new deity is added to the game, which also gets its own temple. The new safe zone around this temple allows players to retreat from combat. But there is much more: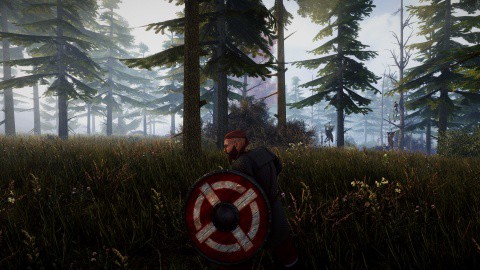 Patch list of the Valnir Rok update "A new god is rising":
New:
Church and monks with a peaceful area
Additional Death-Spawn points to get to certain places faster
French translation (Alpha/WIP)
Fixes:
Updated item weights
Fixed some world bugs (holes etc.).
Fixed some UI problems
Fixed some shaders
Minor corrections in the code
Improvements:
Some recipes like Workbench changed (now easier to get)
Added Shift+Drag and Ctrl+Click to split symbols in the user interface (text)
Balanced prey and dropping rates
Much less prey in the cities
Reduced number of animals
Some creatures replaced
Updated sky and atmospheric dispersion
Read recommendation:
Game news about survival, role-playing games, strategy and building games and also business simulations are always fresh here at zapzockt.de
Valnir Rok Survival RPG Gameplay – InGame Scenes: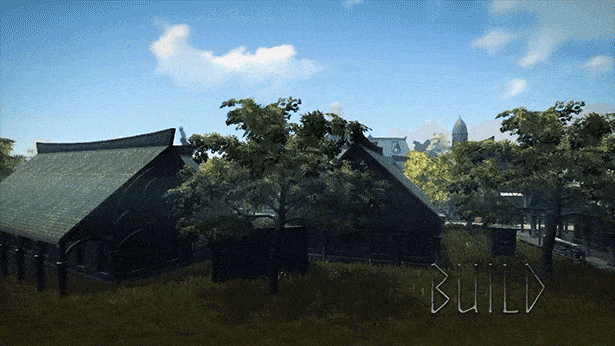 Valnir Rok Survival RPG? Don't you know it yet?
If you like Vikings and Nordic mythology, there are few games that cover this area. Here Valnir Rok Survival RPG offers entertainment that you won't often find elsewhere. In Valnir Rok we land as shipwrecked on a distant Nordic island and have to fight for survival. Like in similar games like Ark: Survival Evolved, SCUM or Conan Exiles, we start with almost nothing and have to fight for bare survival in a very hostile world.
Collect material, build the first equipment and eventually build a small base from which you can explore the surroundings and, if necessary, a retreat for recreation. The mechanics are mostly similar in the survival genre. But the feeling of the game differs mostly, because the landscape, the wild animals and monsters, and other threats have an enormous influence on the feeling of such a game.
In Valnir Rok the crafting is even more sophisticated than in many other Survival MMOs because recipes are not put right in front of your nose, but you have to try out which materials can be combined with each other. Thus there is an exciting research part, which other games usually don't offer. And also the team play is strengthened because you can exchange "the latest recipes" with your fellow players.
There are PvE and PvP servers in Valnir Rok. While on a PvE server you only have to deal with nature, the gods, wild animals, and monsters, the PvP battles offer even more motivation to build your own settlements with strong defense and to defend them against the enemy clans.
The developers describe their game in the following way:
Valnir Rok is a multiplayer survival role-playing game in a Viking world with quests by bestselling author Giles Kristian. Discover a large open world. Crafts, cook, build houses and found a city. Raid other clans or offer bounties. Pray to the gods.

Valnir Rok is an online sandbox survival role-playing game inspired by Nordic mythology. Players wake up on the island of Valnir and must do everything they can to survive in a land full of wild animals, mythical creatures and brutal people. As a fierce Viking warrior, you slaughter your enemies in bloody battles, build and improve village structures and form a clan to enhance your strength and reputation. Fight against enemy clans, bounty hated enemies and discover ruins and artifacts to win the favor of the gods with great deeds and holy sacrifices. Power is everything in the Viking world of Valnir Rok.

Statements of the german developer encurio
Valnir Rock Trailer:
Valnir Rock Survival RPG Gameplay Screenshots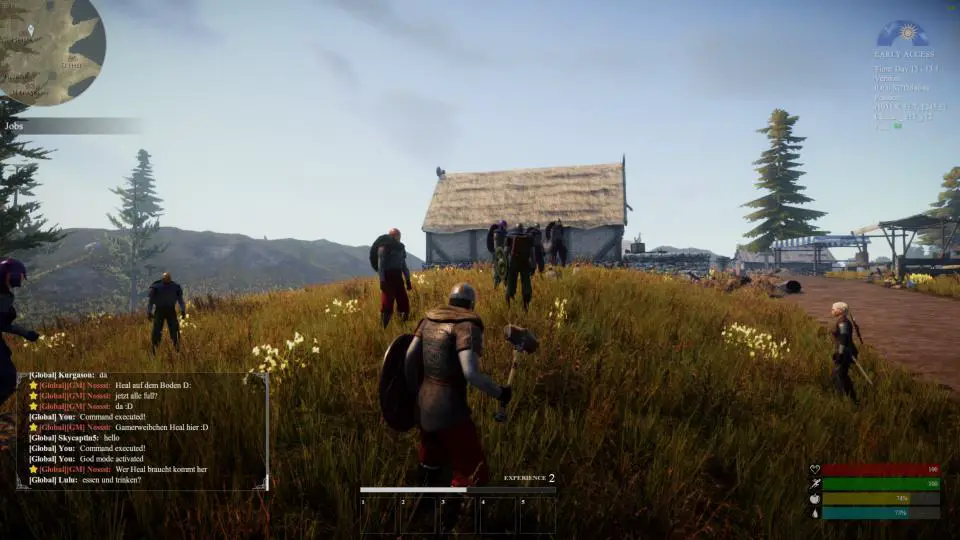 Links and Sources:
official Website:
http://valnir.net/
Steam Page:
https://store.steampowered.com/app/658980/Valnir_Rok_Survival_RPG/