The strategy game Trigon Space Story launches in Early Access and challenges you to survive in a very hostile space with your spaceship crew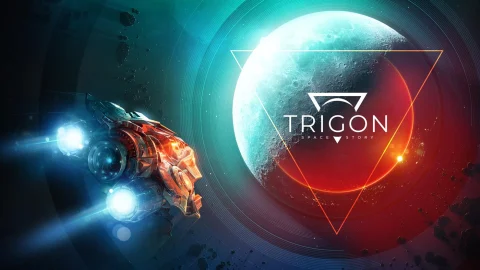 Trigon Space Story is a new space strategy game, with light RPG elements and a roguelike system. The game is developed by Sernur Tech and published by Gameforge. The release date is April the 28th, 2022 on Steam and the Epic Game Store.
In the Early Access release version, we can expect 4 chapters of loosely linked space stories, in which we absolve tough battles and explore the mysteries of space. Even though there is now a publisher behind it with Gameforge, the game is still more like an indie game from an indie developer studio.
Trigon Space Story will cost $19.99 or the same in €, with a 10% discount on release. As an Early Access title, it is not a completely finished game at the beginning, but it is largely bug-free and stable. In initial testing, it proved to be a challenging to hard strategy game with a lot of fine-tuning and tactical options, though some battles just aren't well-balanced yet. Much more info will probably be available soon in a more detailed review here on ZapZockt.de and as a video on YouTube.
Trigon Space Story – Short (p)Review
Roguelike games present special challenges to players. Trigon Space Story brings this to pretty real-time strategy battles in the upgradable spaceship. Assemble your crew, upgrade their skills, upgrade your spaceship, equip it with new weapons like laser cannons, rocket launchers, plasma guns, or particle cannons and face the space challenge.
Trigon Space Story is a mix of turn-based world exploration, where you travel from system to system via hyperjump, and a real-time strategy combat system, though you can press pause via space button if necessary. We level up our crew, repair the ship, install new weapons and take care of the energy supply and distribution. Overall, I guess you can say that Trigon Space Story has similarities with FTL and also a bit with Barotrauma.
After each battle, we loot money, scrap metal as spare parts, but also sometimes weapon systems, food, power for propulsion, and sometimes even prisoners, or we discover new crew members in the prison cells of our enemies. On some space stations, we can sell surplus things and buy new expansions, crew members, or ship upgrades.
While the main story guides us through the 4 chapters, there are plenty of random events and side quests that provide us with tasks and objectives. Through a roguelike system, we unlock new ship parts, which we then have at our disposal in all further playthroughs afterward. In addition to a 4-part campaign so far, there is also a FreePlay mode, in which you can explore and conquer the universe completely without story-driven borders.
Trigon Space Story – Reveal Trailer with InGame Footage and Gameplay Video
Trigon Space Story Screenshots – InGame Pictures
Click or tap on the image for a larger view.
In the enlarged view, you can scroll right and left on the edges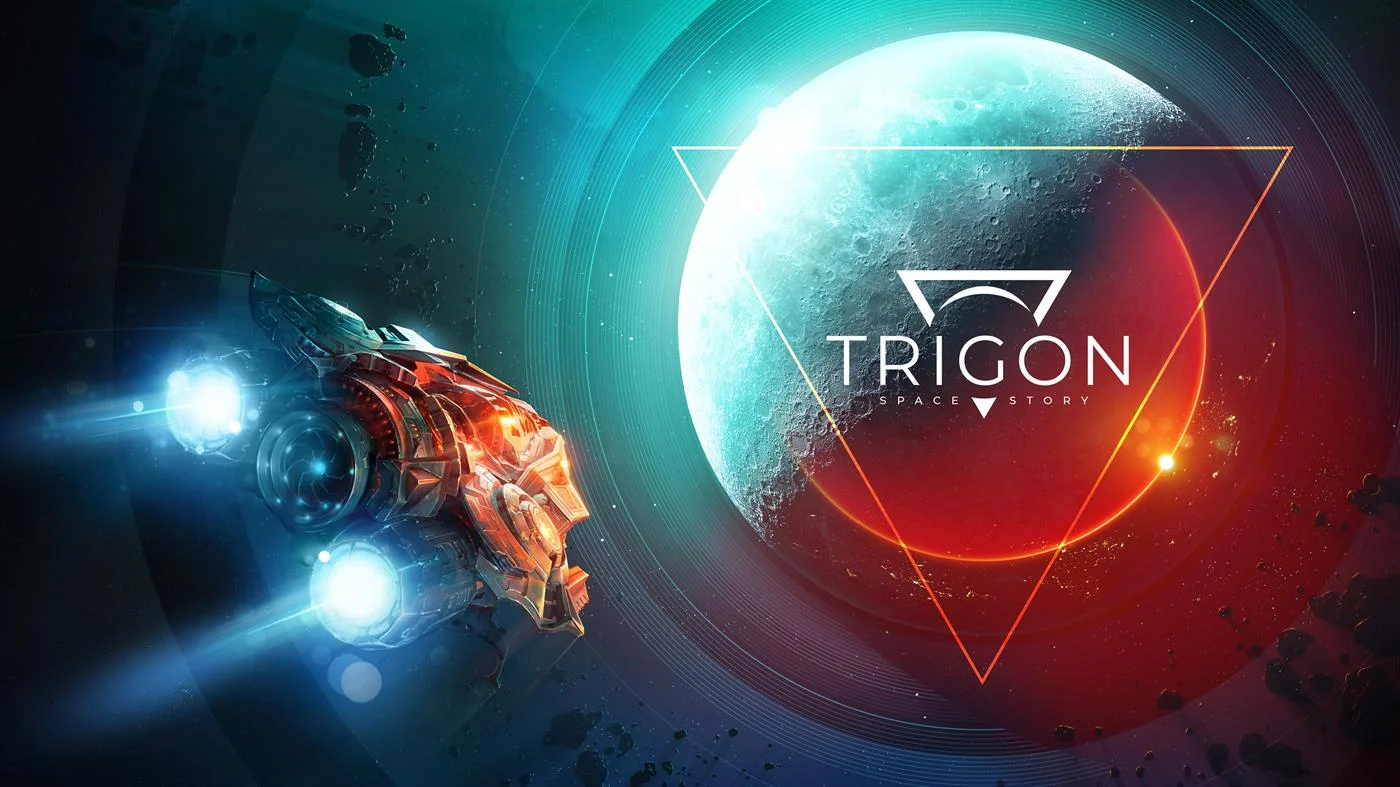 Buy Trigon Space Story
If you plan to buy Trigon Space Story, you can choose whether you want to buy it from Steam or the Epic Games Store. Except for special promotional discounts, the price should be identical. Here you can find links to the respective store pages.
Trigon Space Story at Epic Games
Note: The link to Epic Games is an affiliate link, if you buy through this link we will receive a small revenue share (affiliate link / ad).
Links and Sources:
---
Reading – recommendations:
A lot of detailed game news and information about games and gaming can always be found here at ZapZockt.de – As a Steam user, you can also follow the ZapZockt Steam curator to always be informed about my reviews directly on the platform.
There are also many game reviews that might interest you, and if you don't want to miss anything, subscribe to the newsletter. As a Google News reader you can also go there and read the latest articles.
Shopping – Tip:
Ad / Affiliate Link
Games can often be bought cheaper. Legal, reliable, and safe is the way to do it at my partner site Gamesplanet. This game, all DLCs, many more tactics, strategy, and many more titles are available there and almost always much cheaper than at Steam, Uplay, Epic, or other shops.
For every purchase, via this link, I receive a small commission. So you get games cheaper and at the same time support my work, my thanks in advance for that.