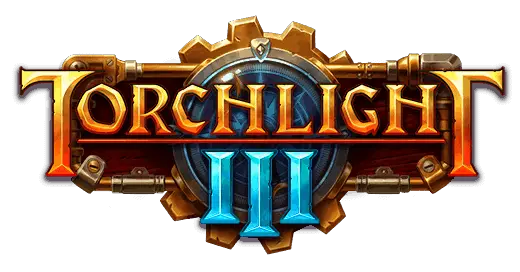 Torchlight 3 News: Instead of the MMORPG Torchlight Frontiers the new game will be called Torchlight 3 and will not be an MMORPG
Arc Games owner Perfect World Entertainment and developer Echtra Games have announced that the planned Torchlight MMORPG Torchlight Frontiers will not be released in the planned form after all. Instead, the new game will be called Torchlight 3 and will be developed more closely in the tradition of its predecessors Torchlight and Torchlight 2.
The Torchlight Series
The Torchlight series began as a dungeon crawler with lots of loot and a little story. Procedurally generated dungeons and monster variety were the main directions of the game series, which was first released by Runic Games. It was a bit like Diablo but had found its own style.
After two relatively successful parts, the brand was taken over by Perfect World Entertainment. The new development studio was Echtra Games, a studio founded in 2016 by Max Schaefer, who was also one of the co-founders of Runic Games.
After some time, a successor was announced with Torchlight Frontiers, which was presented as an MMORPG in contrast to the single-player and co-op multiplayer models. A longer test phase began, for which one could register. Unfortunately, I was never invited personally to it although I had tried my best. Therefore I can't give any information about the exact state of development and where the problems were.
The abrupt cancellation of Torchlight MMORPG plans
Following an announcement today by Perfect World Entertainment, these MMORPG plans have now been canceled and the game has been renamed from Torchlight Frontiers to Torchlight 3. The announcement is also about the fact that the game will now move more into the path of its predecessors and abandon the Torchlight MMORPG plans.
The existing websites for Torchlight Frontiers are now all redirecting to a new Torchlight 3 site. There a very traditional new Torchlight is announced. Unfortunately, there is no more detailed information yet why the plans have suddenly changed. If I can find out more details somewhere, I will add it here or write a piece of new news about it, depending on the extent.
Torchlight 3 – What is known about the new game?
The new website still contains old news from the development of Torchlight Frontiers. The latest news from October 23rd, 2019 is about Relict Crafting, new enchantment mechanics. However, these features were definitely still planned for the MMORPG system, so it is unclear to what extent this is still true.
In addition, there are some short sentences, but they describe very roughly the direction of the game series itself and do not give much information about the game itself.
At Perfect World, there is a Torchlight 3 Announcement Trailer. Here executive producer Max Schäfer explains some details about the changeover:
Torchlight 3 instead of Torchlight Frontiers, because the feedback of the alpha testers probably mostly wanted a sequel for parts 1 & 2, and not a new and different game in the same world.
Premium model instead of shop model, i.e. buy once, have all content from day 1 on (+ possible DLCs)
Torchlight 3 will be released on Steam instead of on Perfect World's own platform ARC
The Torchlight 3 release date is announced for this year, i.e. 2020.
Read recommendation:
More game news and reviews can always be found here at ZapZockt.de just check back often, or sign up for our newsletter.

Torchlight 3 Announcement Trailer
Otherwise, there are some small snippets of the new game on the Torchlight3.com site. From there on, every page of the website is currently asking you to join the mailing list. I did this for me and also for you, so if there is new information there, I will write about it here, too. To what extent this information really applies to the new Torchlight 3 or if these announced features might be dropped in the course of the changeover, I can't tell you more precisely today.
Torchlight 3 Developer Details:
Torchlight III

The events of Torchlight II happened centuries ago, and the Glutstein Empire is doomed. In Torchlight III, Novastraia is once again threatened by invasion, and it's up to you to defend yourselves against the Netherim and their allies. Use your wits and defy the front lines to find glory, honor, and a new adventure!

Travel the Front

Explore the wilderness, play with friends, collect materials to make loot, use magic cards to enter unknown dungeons or show your loot in town! There's always something to do on the new front.

Build & upgrade your fort

It is time for reconstruction – and that includes you! Enjoy your own fort, where you can upgrade your equipment and customize your fort to brag to your friends and the world. Build monuments of power, companionable accommodations, and more!

Brand new classes

One of the hallmarks of the Torchlight series is its unique character classes and designs, and Torchlight III is no exception.

Twilight Mage
As a Twilight Mage, you must master the powers of light and shadow and maintain the delicate balance between them.

Forged
The robotic blacksmith builds up heat that he can unleash for devastating attacks.

Rail fighter
The rail fighter relies on his mighty train and a really, really big hammer.

More will be revealed soon…

Gather epic gear

Whether armour, weapons, dyes, recipes, alucid stones or even new companions … there is always more to find as you fight your way through dungeons and face dangerous enemies. Each randomly generated area can be repeated over and over again as each instance offers different items. Want more epic gear? Take a mission to gain glory and unlock elite items.

Create your hero

With four classes to choose from, you'll need to use class-specific mechanics to maximize your damage and survival chances. Collect epic gear and customize your equipment to match your hero's play style.

https://www.torchlight3.com/de/about?_pw_interaction=info_header_link_about