Spacebase Startopia Release Announced – Startopia Remake in 2020
This post is also available in:

Deutsch
Spacebase Startopia Release Date was announced for late 2020, made by Dungeons developers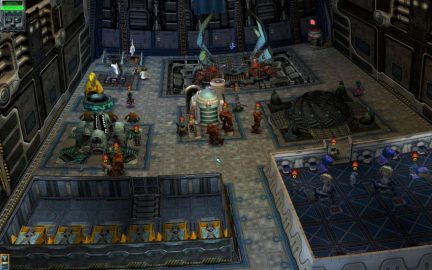 Kalypso Media publishes in 2020 a remake of Startopia called Spacebase Startopia, which has now been announced at GamesCom 2019 with a trailer. The Spacebase Startopia Release date should be late in 2020. The first gameplay can be seen in the below shown Spacebase Startopia Gameplay Trailer. The original Startopia Game was a wonderful weird, but also deep space station simulation in the tradition of Dungeon Keeper, Theme Hospital and similar Bullfrog simulation. Kalypso Media brings in 2020 a remake of the wonderful space station simulation Startopia, made by the developers of Dungeons. Here comes probably a highlight for us that could make it on the list of the best strategy games 2020.
German Version:
Supplement/Update to Spacebase Startopia Release Date:
In the meantime, Spacebase Startopia was released in an early beta, where there are already 4 levels, a very limited skirmish- / sandbox variant, and a limited multiplayer mode. However, during these beta tests, some problems were found, which led to the release date being postponed to spring 2021. I have already played through all available content several times and summarized some of my experiences in a Spacebase Startopia Beta Preview.
read-recommendation: Spacebase Startopia Beta Preview
Maybe also interesting for you, I have written a detailed beta preview, which you can read here, also available as YT video with early Spacebase Startopia Gameplay:
Spacebase Startopia Beta Preview
Table of Contents – Spacebase Startopia – Remake of the Startopia classic
About the original Startopia:
What is Startopia?
Startopia is a real-time strategy business sim mix on a space station that has been seasoned with coarse humor. It appeared in 2001 and was developed by Mucky Foot. Behind this name hid some of the leading employees of former Bullfrog, who had become known with titles like Theme Hospital, Dungeon Keeper and similar funny yet profound simulation games.
In Startopia you were the administrator (manager) of an abandoned space station. Assisted by a ironically voiced AI called VAL, one had to build facilities in an build-up strategy part, so that the extraterrestrials travelling by could feel comfortable on the station and spend money.
The workers had to be recruited from these very travellers and many small details had to be considered. The space station has three levels, a working level, an amusement deck and a bio-deck on which food and resources were grown in different climates.
And since only building was perhaps not enough, in more difficult missions more plots were given to other administrators and you had to compete with them, or actively fight for dominance on the station. And here a real-time strategy component came into play.
The wonderfully crazy humor of the game combined with deep strategy and sophisticated business simulation provided at least for me a long lasting motivation. Altogether I played through Startopia at least 3 or 4 times. And later on I also picked it up again and again, because it has aged surprisingly well and still works on today's PC and doesn't look sooo old at all.
► Startopia German Let's Play series by me:
If you like to watch gameplay from the original Startopia, I recommend my Let's Play Startopia series:
Forums collecting thread: https://zapzockt.de/forums/thema/startopia-deutsch-lets-play-serie/
Information about the remake Spacebase Startopia (Release 2020):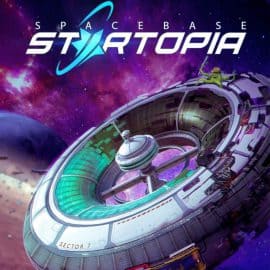 Spacebase Startopia is developed by Realmforge Studios, the creators of Dungeons 1-3, which is an homage to the Dungeon Keeper series. So here comes a studio that has already been very intensively involved with the way of Bullfrog / Mucky Foot games. I hope this experience will lead them to stay as close as possible to the original and to bring the amount of features that this game had in it into the new game.
A 10 missions campaign has been announced in the meantime, pirates who can attack the station and the battles between the administrators will be there again. Up to 4 players will be able to compete in multiplayer with each other as well as against each other and also a sandbox system is included.
At least the KI VAL will be on board the space station again, as you can see in a first render trailer for GamesCom 2019:
Space Startopia will be released for PC, MAC and the XBOX, PS4 and Nintendo Switch consoles. The release date is set for the third quarter of 2020.
As a lover of Startopia, I will keep a close eye on this title and tell you all the details about the game. And hopefully soon from the game itself.
Spacebase Startopia InGame Screenshots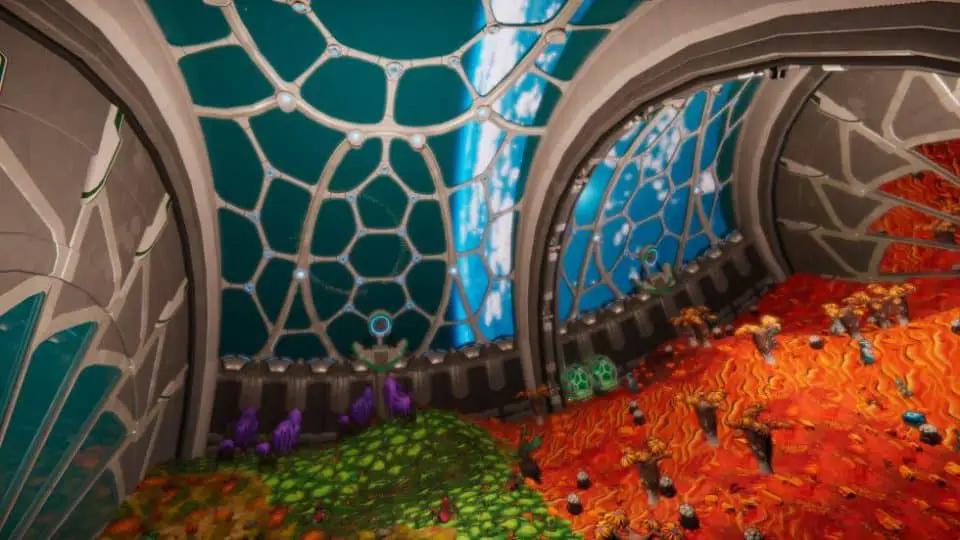 ► Sources and links:
https://www.kalypsomedia.com/de/news/gamescom-2019-spacebase-startopia-fuer-pc-und-konsolen-angekuendigt
http://www.realmforgestudios.com/
read-recommendation: Spacebase Startopia Beta Preview
Maybe also interesting for you, I have written a detailed beta preview, which you can read here, also available as YT video with early Spacebase Startopia Gameplay:
Spacebase Startopia Beta Preview
Social Media:
---
This post is also available in:

Deutsch