Shadow Arena, the Battle Royale spin-off of Black Desert Online is entering Beta
Pearl Abyss, developers of Black Desert Online, are bringing their new Battle Royale game Shadow Arena into beta. The beta test starts on February 27th and runs until March 8th. The Shadow Arena Beta registration is now opened.
German Version: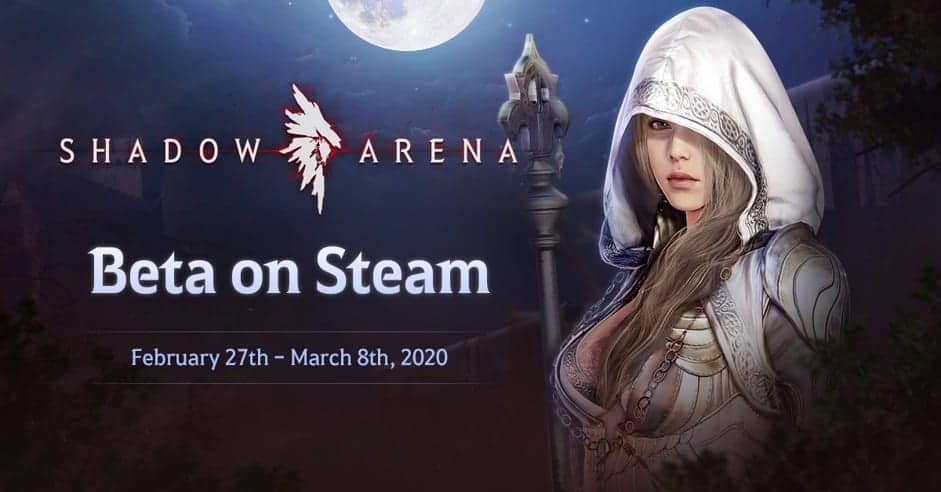 Shadow Arena Beta sign up opened
If you would like to register for the Shadow Arena Beta, you can do so here.
Here is some information about the new Battle Royale from Pearl Abyss:
Shadow Arena BDO Beta News:
Shadow Arena is based on the popular MMORPG Black Desert Online. It was first developed for BDO, but is now released as a stand-alone game.
40 players compete against each other in a battle arena and compete with melee and ranged combat skills and in the end only one can leave the arena alive as the winner.
During the matches, there will also be PvE fights against monsters from the shadows and you can collect loot which improves your chances of winning.
Shadow Arena uses the impressive graphics engine of Black Desert Online and transfers the basics of the MMORPG into a brand new action game with 40 players Battle Royale
In beta, players can choose from 9 different character classes
There is a solo and a team mode. This allows players to test their very special playing skills against others, or as a tactical challenge to act together as a team and bring one of your own to victory. Here at this game there is supposed to be a special kind of Coop PvP.
During the battles, a dark shadow spreads across the battlefield, making the battlefield smaller and smaller.
The Shadow Arena release date for PC should be in the first half of 2020, but unfortunately we don't know more details yet. Later there will also be versions for consoles, so there will also be versions for fans of Shadow Arena for PS4 and XBOx.
Reading – Tip:
More latest news and reviews can always be found here at ZapZockt.de, so bookmark or subscribe to the newsletter right away.
Shadow Arena Trailer – Beta Announcement:
Shadow Arena Screenshots:
Links and Sources: