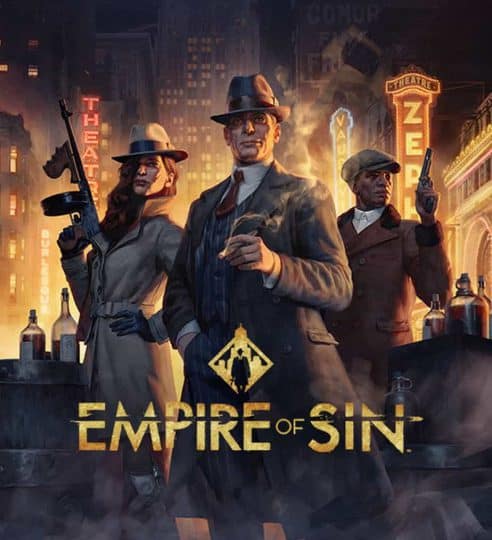 Romero Games reveals a new Empire of Sin Trailer with some gameplay. Empire of Sin will mix a round strategy, business and construction in Chicago's 1920s. Prohibition, black distillery, illegal whispering pubs and mafia shootings are the themes of this game by Romero Games, which is scheduled for release in spring 2020. At GamesCom 2019, an Empire of Sin trailer with the announcement for spring 2020 was made (see below). Here could be one of the more interesting strategy games 2020 to come to us.
Romero Games ?
Empire of Sin is produced by Romero Games in Ireland and published by Paradox Interactive. The game will be released in spring 2020 for PC at Steam, and for consoles PS4, XBox and Nintendo Switch. Behind Romero Games stands no one less than John Romero and his wife Brenda Romero. John Romero, who together with John Carmack is called the "forefather of first-person shooters" (Wikipedia). John Romero became famous for his work on games like Commander Keen, Wolfenstein 3D, Doom and Quake. After a debacle with the shooter Daikatana it became quiet around him for a long time. Now he comes back with his own company and a game in a completely different genre.
Brenda Romero (Wikipedia), before her marriage known as Brenda Brathwaite, is also a long-time big player in the games business. She was involved in the Wizardry series, Jagged Allieance, various Dungeons & Dragons games, Realms of Arcania and Playboy: The Mansion. She has been awarded several highly acclaimed prizes as a game developer and as a particularly influential woman.
Empire of Sin – The game – What's it all about?
In Empire of Sin we build our own mafia cell, we produce the illegal alcohol during prohibition and sell it in our own whispering pubs. And of course the competition doesn't like this at all and we also want to expand our influence, so a main part of the game consists of clashes with police and enemy mafia gangs. These fights are round-based and have beautiful graphics. We recruit numerous characters, which we prepare with weapons, grenades, Molotov cocktails and other equipment for the fight.
The characters in Empire of Sin have complex combat values, special skills, can wear armor, and also have relationships with each other that can affect their cooperation. There will probably be plenty of interesting combinations for the strategic battles that will take place in many different battlefields. Roughly, the game is reminiscent of Omerta – City of Gangsters by Haeminomt Games and Kalypso Media from 2013.
Empire of Sin seems to set a high value on story and characters. The story is told in very chic video sequences and in-game cutscenes. Nothing is yet known about the scope of the story, possible game modes like multiplayer or sandbox after the campaign. In a blog post on the developer website the developer writes that besides alcohol trading also casinos and trade union blackmail will be part of the game. In addition to the fight, bribery, blackmail, seduction and cooperation with the other parties should also be possible.
Empire of Sin announcement trailer with gameplay:
First impression after watching the trailer:
I'm very excited about this game because I really liked Omerta. So far, you couldn't really see much from the pub/structure section how strongly it will be represented in the game, so it's very unclear so far. Only very briefly you could see a statistics screen for a pub. The largest part of the trailer consisted of Cutscenes
Empire of Sins InGame Screenshots: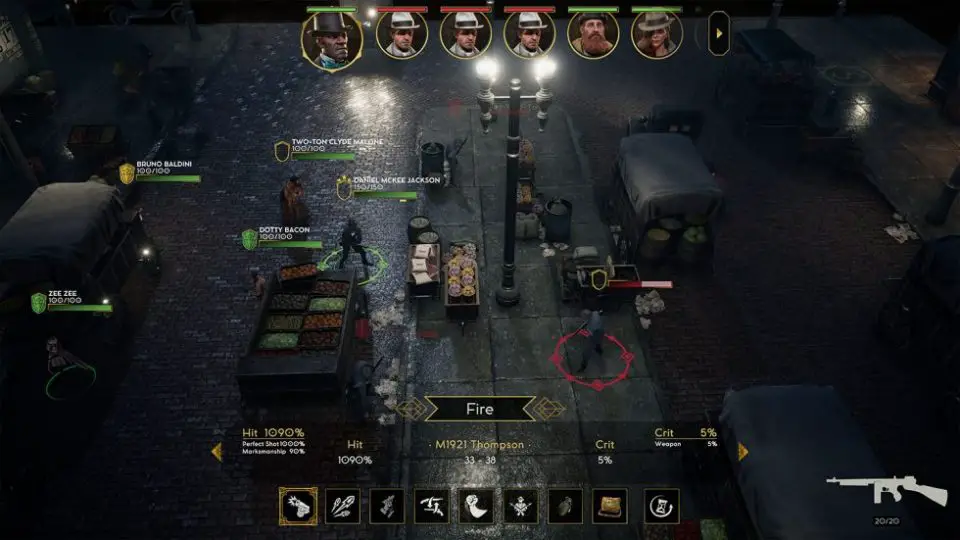 Sources and links:
Website of the game:
https://www.empireofsingame.com
Social Media:
Empire of Sin Facebook
Empire of Sin Twitter
Brenda Romero Background:
https://en.wikipedia.org/wiki/Brenda_Romero
John Romero Background :