Following Cyberpunk 2077 a Cyberpunk multiplayer game and a new game in the Witcher universe are planned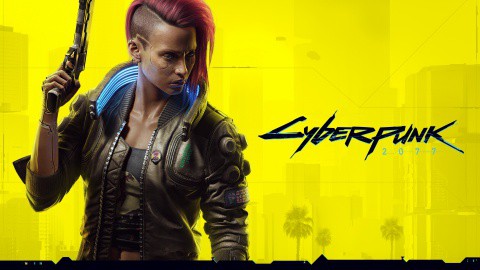 In a conversation with journalists, the president of CD Projekt Red Adam Kiciński announced some news about Cyberpunk 2077 and other projects in the Witcher universe. The magazine Eurogamer.pl reported, Kiciński was vague, but there was some information about the situation of Cyberpunk 2077 and the following games from CD Projekt Red.
German Version:
The Cyberpunk 2077 News in detail:
Cyberpunk 2077 well on schedule
After the rescheduling of the Cyberpunk 2077 release date from April to September 17th, the completion of the game's development is now well on schedule. Just now the first versions have been sent to the testing authorities for age ratings like PEGI, USK, etc.
What is the next step after Cyberpunk 2077 at CDPR?
With the release of Cyberpunk 2077, three teams will work on different projects. According to studio boss Kiciński, CDPR currently has two major brands, Witcher and Cyberpunk, and therefore all projects in the near future will be centered around these two franchises.
Cyberpunk Multiplayer already in early development
A team will take care of the multiplayer part of Cyberpunk 2077. Whether it will be integrated into the main game or possibly become a single product off the main game has not been announced yet. But it's for sure that the multiplayer part will come. We will have to wait and see how far this multiplayer will go.
It would be feasible to create a co-op mode for the single-player campaign, but also a kind of MMO version with extra quests or maybe a modular system that could give existing Cyberpunk Pen&Paper players the opportunity to enjoy this style of play with hero group and game master digitally and online. We will wait and see, if there is more news about this, you will surely find it here. Because this is the part of the game I'm especially interested in.
Cyberpunk 2077 AddOns & DLCs
A second team will continue to work on the main game Cyberpunk 2077 and on new content for this title. Here, besides free and paid DLCs, add-ons are also planned, such as the extensive Witcher 3 add-ons in the style of Blood and Wine, which have brought a lot of new content and game time and whole regions and new game features.
Witcher 3 successor – but not Witcher 4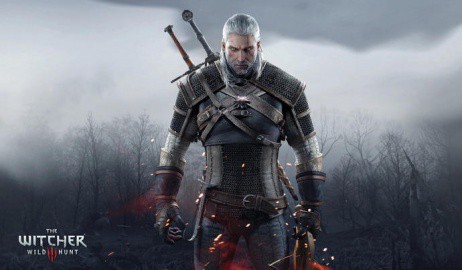 Further statements then concern a third team that has already started planning a new single-player game in the Witcher universe. But Kiciński clearly says that this will not be a Witcher 4. So we can assume a story maybe without Gerald, maybe in another timeline.
An agreement has been reached between CD Projekt Red and Witcher author Andrzej Sapkowski
On the sidelines, CD Projekt Red Chef Kiciński then went into the now successfully concluded negotiations with Witcher author Andrzej Sapkowski. The author, who invented the world around Gerald, Dandelion and the Witcher guild, was very unhappy with his contracts and earnings he had received from the games of the Witcher series. These contracts had probably been signed very early on when nobody could have guessed how well the Witcher series with part 3 would then be received on the market. So the author had received only a very small part of the income.
Now, this point has been renegotiated and the author and CD Project Red have agreed on new conditions. According to the head of the studio Kiciński, this agreement is not only a small compromise, but through these talks, a "180-degree turn" has been achieved between the author and the studio, and the "relations have been cemented – not only on paper".
You can find much more information about Cyberpunk 2077 here at ZapZockt.de
Links and Sources:
Eurogamer.pl article about the interview with Adam Kiciński
https://www.eurogamer.pl/articles/2020-03-11-prace-nad-wiedzminem-4-rusza-po-premierze-cyberpunk-2077-zapewnia-cd-projekt
Reading – recommendations:
A lot of detailed games news and information about games and gaming can always be found here at ZapZockt.de
There are also many game reviews that might interest you, and if you don't want to miss anything, subscribe to the newsletter. As a Google News reader, you can also go there and read the latest articles.
Shopping – Tip:
Advertising / Affiliate Link
Games can often be bought cheaper. You can do this legally, reliably, and safely at my partner site Gamesplanet. This game, all DLCs, many more RPG, tactic, and strategy games, or a lot of titles from other genres are available there and almost always much cheaper than at Steam, Uplay, Epic, or other shops.
For every purchase, via this link, I receive a small commission. So you get games cheaper and at the same time support my work, my thanks in advance for that.
Follow ZapZockt on Social Media:
---